Johnson Development Enjoys Familiar Ground on Top-Selling List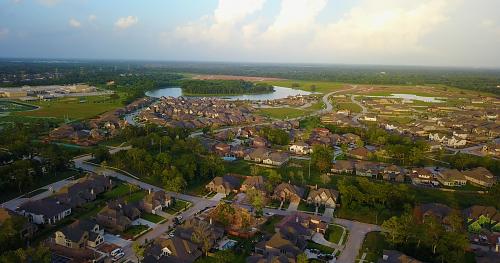 The top-selling master-planned communities in the nation have been named, and once again, several of them are Johnson Development communities.
We saw four communities ranked among the nation's 50 best-selling — more than any other developer in Texas. Sienna in Missouri City was listed at No. 15 on the report by Robert Charles Lesser & Co. (RCLCO) and No. 16 on the list by John Burns Real Estate Consulting with 773 new-home sales — an increase of 50 percent compared to 2019 sales. Cross Creek Ranch in fast-growing Fulshear saw a 5 percent increase in new-home sales, which helped it achieve a No. 36 ranking on the John Burns list and No. 37 on RCLCO's ranking with 510 new-home sales. Harvest Green — the Houston area's first farm-centric community — stood at No. 41 on the list by John Burns Real Estate Consulting and No. 43 on the RCLCO ranking. Builders sold 481 new homes last year in the Richmond community, an increase of 35 percent. The John Burns report also listed Trinity Falls in McKinney tied for No. 49 with 437 home sales in 2020 — a 41 percent increase.
The historically low interest rates that dominated 2020 contributed to the increase in home sales that nearly all 50 top-selling communities experienced last year. Another factor, however, has been a desire to move toward highly amenitized communities that offer ample outdoor recreation and opportunities to socialize outside.
"Home buyers today are being drawn to communities where they can not only get the home with the space they need but where they can have fun, stay fit, be entertained and easily enjoy the great outdoors," said David Jarvis, Senior Vice President for John Burns Real Estate Consulting. "Johnson Development is a leader in creating just these types of have-it-all communities, which is one reason they again and again have multiple communities appear on our annual rankings."
Each of our communities ranked among the top-selling boast a long list of pools, parks, trails, dog parks, playgrounds and hiking trails. On-site Directors of Fun maintain busy calendars of resident activities — and although events were more socially distanced in 2020 than in years past, residents still found ways to connect and engage. Add in a variety of well known builders offering a multitude of floor plans, and home buyers found a perfect trifecta in our communities last year — low interest rates, a floor plan to fit their specific needs and a community that had plenty more to offer so that you'd never want to leave.