Old Home, New Home, Dream Home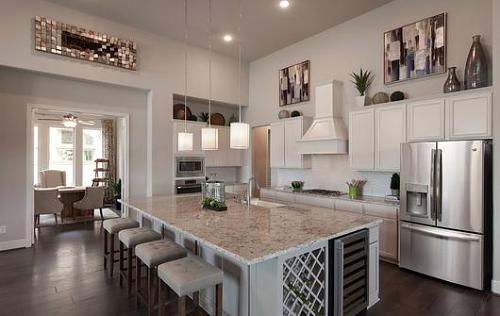 If you have owned your home for a while, you might be thinking of remodeling. Or maybe you are thinking of buying an older home — which can mean making renovations. Why go through the hassle and expense when you can purchase a beautiful new home in a Johnson Development Community.
Remodeling Is A Hassle
In addition to the expense of buying new appliances, upgrading countertops to granite or adding that kitchen island you have always wanted, you are going to be living in a construction zone for at least three months. If there are delays it could be even longer. Fancy eating fast food and microwave meals for months because you can't use the stove? Plus, the layout of your current home could limit your remodeling options — if that wall you want to remove to open up your living space is load-bearing, you might have to give up that dream of an open-concept family room.
Live In YOUR Dream Home
Thinking of purchasing an older home? Do you want to live someone else's dream or your own? With a new home — whether you build from the ground up or purchase a builder's move-in ready home — you get to decide on everything from a floor plan that meets your family's needs to the style of cabinets and countertops you want. Your new home will reflect your own personal tastes and lifestyle.
Our family of builders allows you to make those choices by offering a dazzling array of floor plans, options and upgrades with prices starting from the $190,000s.
You also may find that many of the items on your list that were upgrades a few years ago come standard now, giving you the flexibility to customize your new home even more.
What about the charm of an established neighborhood? Our beautiful communities can offer the small-town vibe buyers want as well as a wealth of modern amenities older neighborhoods don't have.
At Johnson Development Communities you'll notice neighbors greeting each other with a smile as they traverse our trails, friendships made at one of our many resident-only events and kids hanging out at the pool and parks because they all attend the same schools.
It's the best of both worlds. Explore our communities and find your brand new home today.