Is Your Home Under Warranty?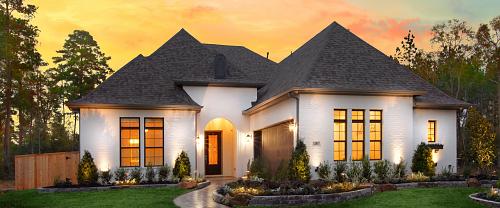 You don't need us to tell you that warranties are important. They protect your purchases if something goes wrong. Since your home is one of the largest purchases you will ever make, doesn't it make sense to buy a home that is under warranty?
Warranties Vary By Builder
All of our builders stand by the quality and craftsmanship of the homes they build but it is possible that certain items will not work properly. That's why all of our builders offer a myriad of warranties. If something goes wrong, they can fix it at no cost to you.
It's important to ask your sales counselor what will be covered and for how long before you purchase your new home. Typically, newly built home warranties offer limited coverage on workmanship and materials relating to various components of the home, such as windows, heating, ventilation and air conditioning (HVAC), plumbing and electrical systems for specific periods. Warranties also define how repairs will be made.
Duration Of Your Home Warranty
The duration of coverage varies depending on the component of the house. Coverage is provided for workmanship and materials on most components during the first year. For example, most warranties on new construction cover siding and stucco, doors and trim, and drywall and paint during the first year.
Coverage for HVAC, plumbing, and electrical systems is generally two years. Some builders provide coverage for up to 10 years for "major structural defects," sometimes defined as problems that make a home unsafe and put the owner in danger.
Some builders like David Weekley Homes assign a warranty representative who will even conduct a walk-through just shy of your one-year anniversary to ensure your home is still in tip-top shape.
Your warranties all begin from the closing date of your new home, giving you the peace of mind of knowing you're covered if something does go wrong. Less worry means enjoying your new life in Veranda.