Get the Low-Down on Downsizing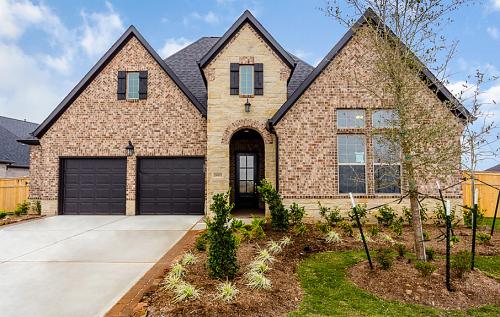 People consider downsizing their home for many reasons — the kids have moved out and they don't need as much space, they want to live in a particular area and can't afford the same size house or maybe their financial situation has changed.
Whatever the reason, some big things need to be done before you can go smaller.
Prep Your Current Home for Resale
If you are planning to sell your current home, you may have some work to do — particularly if you've been in your home for many years. The first thing experts recommend is decluttering, which is something you'll have to do anyway before moving to a smaller home (we'll get to that next). You also want to de-personalize — take down family photos and box up personal items.
Investing in a major upgrade to your home might not be the best idea. Why not use the money you would have spent as an allowance for the new buyer to make renovations suited to their style? That doesn't mean you shouldn't do any fixes. Lighten any dark paint to be in line with current trends, tidy up the yard and plant flowers, and change out light bulbs to LED. If a project is going to cost only a few hundred dollars and only takes a weekend to complete, go ahead and do it — buyers don't want to be faced with a multitude of items that need to be repaired before or as soon as they've moved in.
Some people prefer to have their home inspected before it's listed — then there are fewer surprises that may delay the sale of your home. Find out what's wrong now and either fix it or adjust the price of your home.
Downsize Your Stuff
Two things you have to do when downsizing — decluttering and shedding possessions — can be done simultaneously. It's easier to talk about than to actually do it, so here are a few helpful tips:
Take photos of your current home – it will not only preserve memories but could help you identify what you want to keep.
Keep things you want, use, need or like to look at.
Don't over-save for the next generation. Go ahead and gift some of your legacy pieces
Lots of photo bulky photo albums? Digitize them.
Take only the favorites from your collections.
Don't move anything that doesn't have a designated space in your new home.
Get rid of duplicates.
Only make yes or no piles – no maybes.
Find a Real Estate Agent
You could sell your home and buy your home without a real estate agent, but why? Realtors understand the paperwork and the buying process. They have invaluable information about local neighborhoods and communities. And they understand the current housing market and can negotiate the best price for your home.
When choosing your Realtor, make sure to talk to more than one; not only will this help you choose someone who best matches your personality, but also who would be more knowledgeable about selling your home and helping you find your new home. Some homeowners may be wary of downsizing thinking they are sacrificing luxury. A real estate agent will know which communities offer well-appointed, smaller homes with designer features.
Ask your prospective Realtor how much they would price your home — those that give you similar pricing are probably in the right range. An agent who says they would list your home for much higher may just be trying to get your business with an over-inflated price.
Decide Where to Move
As with any home purchase, you're not just buying a house — you're buying a community. When choosing where your next home should be, take a serious look at your lifestyle. Do you travel a lot? You may want a community that offers a lock-and-leave lifestyle such as Bonterra at Woodforest, Bonterra at Cross Creek Ranch, Del Webb in Trinity Falls and Elements at Viridian. Is walking your main form of exercise? Grand Central Park has miles of authentic natural trails. Do you envision an active social life? Look for a community that has a packed calendar of activities for all ages. Matching your community to your lifestyle will have you enjoying your new home more than ever.
Life in Your New Home
One final tip — after you've successfully transitioned into a smaller home, only taking the things that give you joy and fit into your new space — make sure to keep it that way with a one-in, one-out policy. It will help closets, cabinets and drawers from overflowing.