Retiring to the Suburbs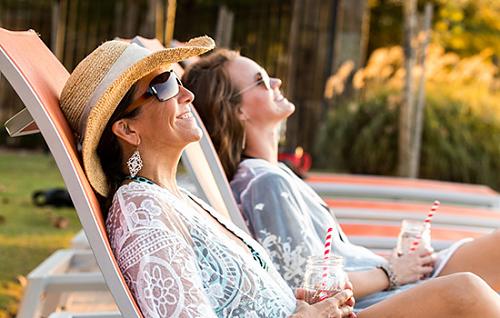 Oh, the cyclical stages of life.
First, you have the carefree lifestyle of youth and can choose to live wherever you want. For many, marriage and children come next and finding the right school district factors into your home buying decision. Then, you find yourself an empty nester, but proximity to your job dictates where you live. But retirement? You're once again carefree and can live wherever you want.
The suburbs are well worth the consideration. Here's why:
Suburbs are often less expensive
If you're used to living in the city, the first thing you'll notice is the cost of homes is probably much less — potentially hundreds of thousands of dollars less for the size of home you're currently living in. And since you're likely to be downsizing from your current home, the price continues along the downward path. And if you're buying new, you'll find that the enhanced energy efficiency of a new home leads to lower utility payments and there are no costly appliance repairs.
Access to healthcare
Excellent healthcare isn't limited to big cities — many suburbs boast highly regarded hospitals that are often affiliated with facilities found in town. Plus, most doctors have satellite offices in the suburbs. It's comforting for many to know that if an emergency arises, excellent care is nearby.
A safer environment
Suburbs are by no means crime-free, but they tend to be much safer than living in the city. Property crime is often significantly lower in the suburbs than in major cities and instances of violent crime in the suburbs are usually a fraction of what is reported in the city.
There's plenty to do
Whether you like browsing art galleries, visiting a museum or attending a play, you'll find plenty of choices in the suburbs — and it's not all community theater or local orchestras. The Smart Financial Centre in Sugar Land has played host to Willie Nelson, comedian Ron White, John Legend and others. The Cynthia Woods Mitchell Pavilion is one of the Houston area's major venues, with performances by the Houston Symphony, Jimmy Buffett, the Zac Brown Band and other popular acts. Trinity Falls in McKinney is minutes from shopping, dining, festivals and entertainment in historic downtown McKinney. And for those drawn to city centers, Viridian in Arlington is only 20 minutes from both downtown Dallas and downtown Fort Worth, which means attending a Dallas Symphony Orchestra concert at Morton H. Meyerson Symphony Center or seeing a Broadway show at Bass Performance Hall is a short drive away.
A lifestyle for you
Not all suburbs or master-planned communities within a suburb are created equal. Look for one that has activities for residents of all ages — not just Easter egg hunts and Halloween festivals for the kids. Are there adult-only evenings and parties? Wine tastings? Tennis or other sports leagues for those age 60 and older? Also, is there access to fitness activities you might enjoy — shady trails for walking or perhaps a lap pool for low-impact swimming? Dog owners know that a dog park replaces the playground for meeting your neighbors.
Some communities — including four by Johnson Development — have neighborhoods specifically for people age 55 and older. Homes are all one-story and feature age-friendly modifications and lifestyle directors plan events just for those residents. These active-adult communities also have clubhouses, pools, sports courts and other amenities just for people who live there.
It's where the grandchildren are
While retirees can find lots to like in the suburbs, so do young families. That's why they choose to raise their children there. So perhaps the biggest draw of a suburb is being able to build a stronger bond with your grandchildren by more frequent interactions.
Do your research and you'll see it's easy to make your Golden Years shine in the suburbs.