Top 10 Best Suburbs in Houston for Families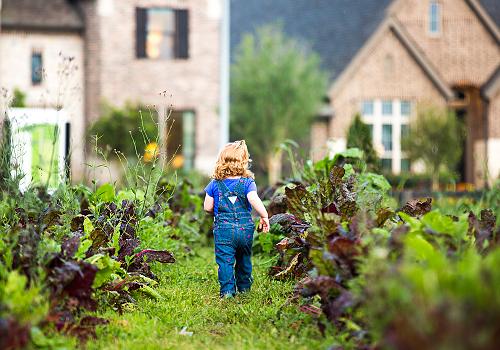 Hero image: Harvest Green community farm amenity in Richmond, TX
Not all suburbs are created equal or will give you the same bang for your buck. We've put together a list of the 10 best Houston suburbs for families based on home price, property tax rates, how family-friendly they are and what the local shopping and dining scenes are like. Take a look and then make your move.
Median home prices vary between communities. Property tax rates vary per school district and MUD, check with your taxing office, Realtor or builder for the exact rate.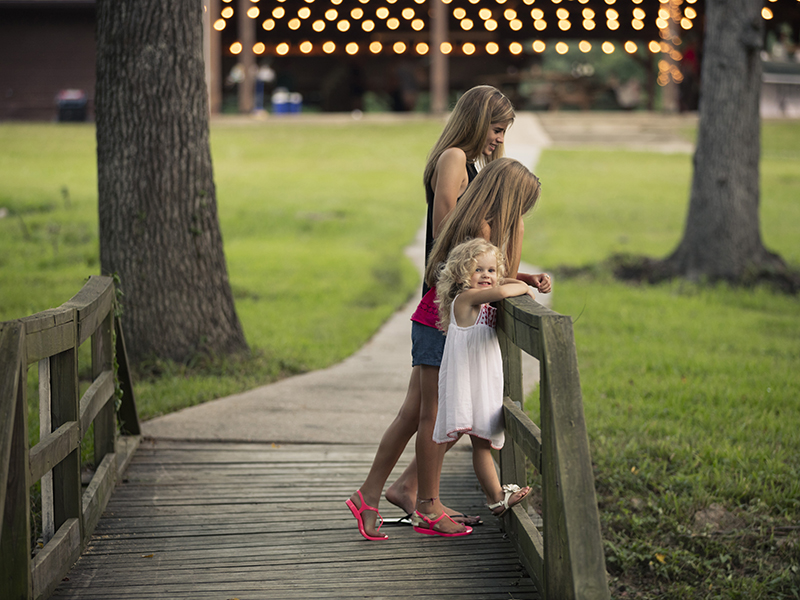 Conroe
Median Home Price: $325,516*
Families are flocking to this North Houston suburb drawn by its small-town vibe and abundant natural amenities that are perfect for families looking for new homes in Houston. The biggest draw is nearby 22,000-acre Lake Conroe with communities such as Grand Central Park, Woodforest and Graystone Hills serving as affordable home bases for families who enjoy water sports, hiking and biking. Families also enjoy convenient access to W. G. Jones State Park and Sam Houston National Forest. Urban activities are a mere 15 minutes away in The Woodlands. Numerous family-friendly activities can be found here, including The Woodlands Children's Museum, Waterway Square and The Cynthia Mitchell Woods Pavilion.
Three school districts — Montgomery ISD, Conroe ISD and Willis ISD ­— serve residential communities. Montgomery ISD is a favorite among parents and has won a number of awards. Conroe ISD is well regarded with students performing above the state average on state-mandated tests. Willis ISD is a growing district that Niche.com rates as one of the top 30 districts with the best teachers in the Houston area
When it comes to getting to work on time, Conroe residents are a mere 20 minutes away from employment centers along Interstate 45, including the ExxonMobil campus. The suburb is 40 minutes from downtown Houston.
Although Conroe projects a rural feel, there are a number of shopping centers, including 336 Marketplace, Pine Market, The Woodlands Mall and Market Street. Favorite restaurants include Hearsay on the Waterway, The Red Brick Tavern and The Whistle Stop Café.
View Available New Homes Near Conroe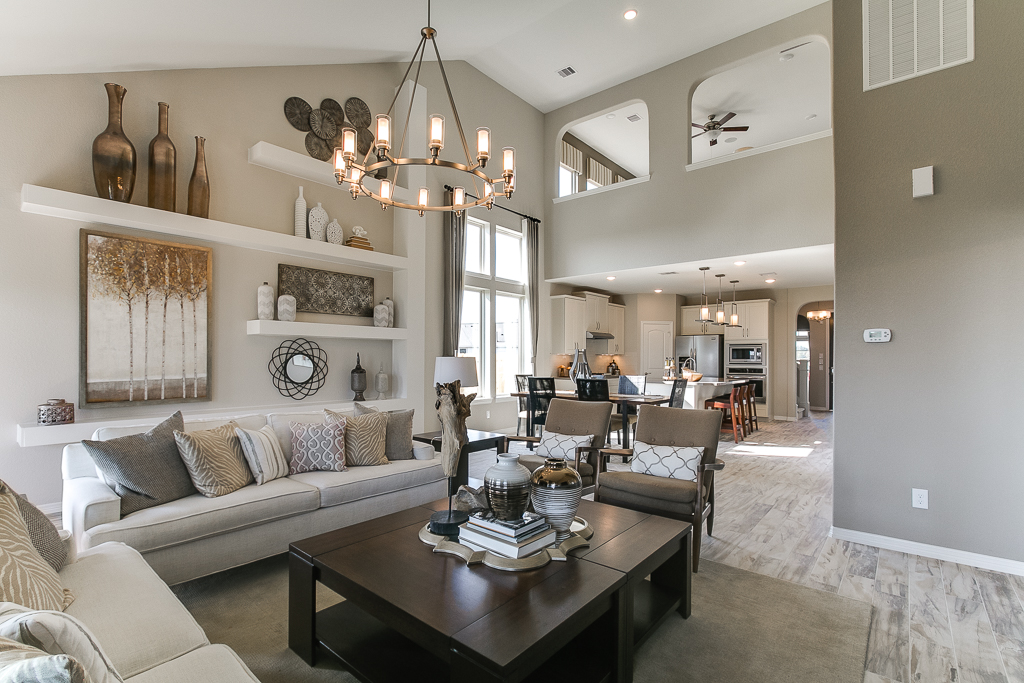 Cypress
Median Home Price: $369,755*

Cypress is one of Houston's largest suburbs because of its proximity to Houston, great schools and affordable homes. Much of that growth is the result of unique master-planned communities offering a phenomenal lifestyle. Homeowners are allowed to set sail for the shops and restaurants lining the community's Boardwalk. Outside the communities, there is still plenty for families to do. Matzke Park is accessible to kids of all abilities. Kids are enchanted by the butterfly sensory garden. We Rock the Spectrum is an indoor playground designed for all children. inSPIRE Rock Indoor Climbing Gym is fun for the whole family and who could resist a stop at Cypress Sweets.
Cypress is zoned to top-notch schools in Cy-Fair ISD. Schools in Texas' third largest district have been recognized as exceptional by U.S. News & World Report, Children at Risk and Niche.com. District schools boast strong academics, athletics and art programs.
Cypress is located 25 minutes away from the Energy Corridor and 35 minutes from Downtown Houston, making for an easy commute.
With Houston so close, it's easy to pop downtown for shopping, dining and entertainment. There are excellent places to do all three nearer to home. Houston Premium Outlets is a particular favorite showcasing more than 145 designer and name-brand stores. Cypress Towne Center and Fairfield Town Center are convenient. The Shack Burger Resort is a mecca for families offering burgers and craft beer for adults as well as a playground for kids. La Hacienda also has a playground.
Search For New Homes Near Cypress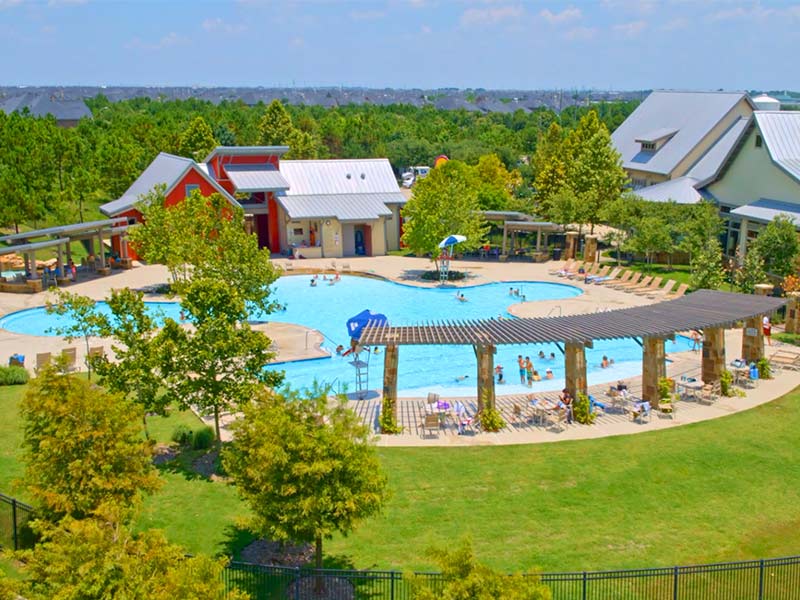 Fulshear
Median Home Price: $557,500*
The fastest-growing city in Texas also ranks among the Best Places to Raise a Family in Texas, benefitting from a prime Fort Bend location, great schools, low crime rate and convenient access to family-friendly attractions such as Typhoon Texas Waterpark and the Fulshear Farmers Market. Much of family life centers on the many master-planned communities dotting the area. Enclaves such as Cross Creek Ranch and Jordan Ranch provide extravagant amenities such as water parks, pools, sports courts, lakes, trails and fitness centers.
Children are zoned to Katy ISD, ranked the No. 1 school district in Houston or Lamar Consolidated ISD. Lamar recently received a coveted A rating from the TEA. Many schools are located within master-planned communities, allowing children to safely walk or ride their bikes to school.
Completion of the Westpark Tollway (FM 1093) expansion has made the commute from Fulshear to the Energy Corridor and downtown Houston a breeze. It will take commuters only 30 minutes to get to either place. Now with the Texas Heritage Parkway complete, the morning commute should be even easier.
Shopping and dining options are abundant, including Cross Creek Town Center, The Shops at Bella Terra and LaCenterra at Cinco Ranch. Katy Mills is a short drive away. Italian Maid Café and 36 Seafood Restaurant and Oyster Bar are both popular restaurants.
Find New Homes For Sale in Fulshear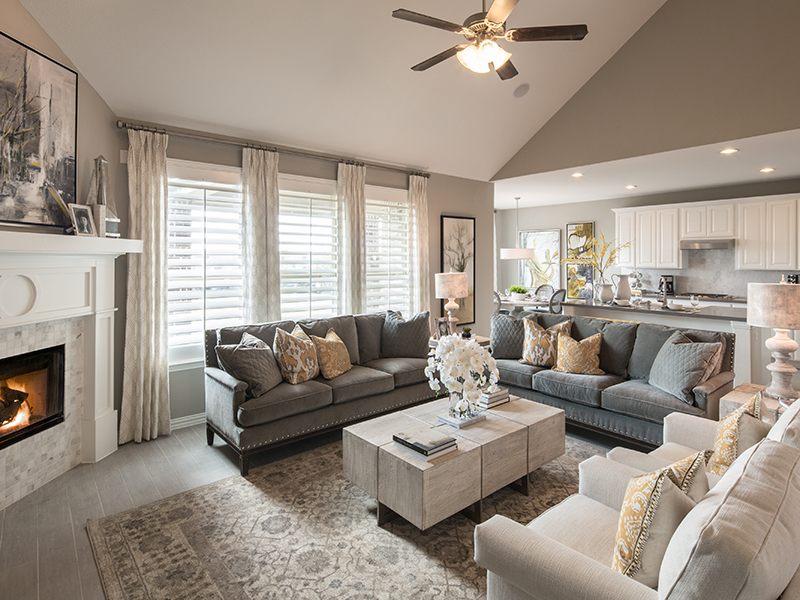 Katy
Median Home Price: $369,310*
People move to Katy for the excellent public schools, but if you are looking for new homes, this West Houston suburb has more to offer families than a great education. The communities provide more than pool access. Many have on-site cafes, tennis courts, sports courts and even treehouses. On weekends, families can be found fishing at Mary Jo Peckham Park, keeping cool at Typhoon Texas and taking pictures in the caboose car at the MKT Railroad Museum. No Label Brewing Co. is one of many brewing companies in the area that have family-friendly activities.
Katy ISD schools rank among the highest in Texas based on the quality of teachers, academic achievement and state-mandated test scores. It received an overall A rating from the TEA.
Commuting to the Energy Corridor from Katy takes a mere 15 minutes. Getting to the Galleria takes 30 minutes. The Medical Center is about 40 minutes.
Shopping is a favorite pastime in the suburb due to the many upscale retail centers found there, including Katy Mills and LaCenterra at Cinco Ranch. Keeping kids busy while parents enjoy lunch is the job of the playground at Hat Creek Burger. Families can play giant Jenga in between bites at Red River BBQ. Rainforest Café is another popular dining spot.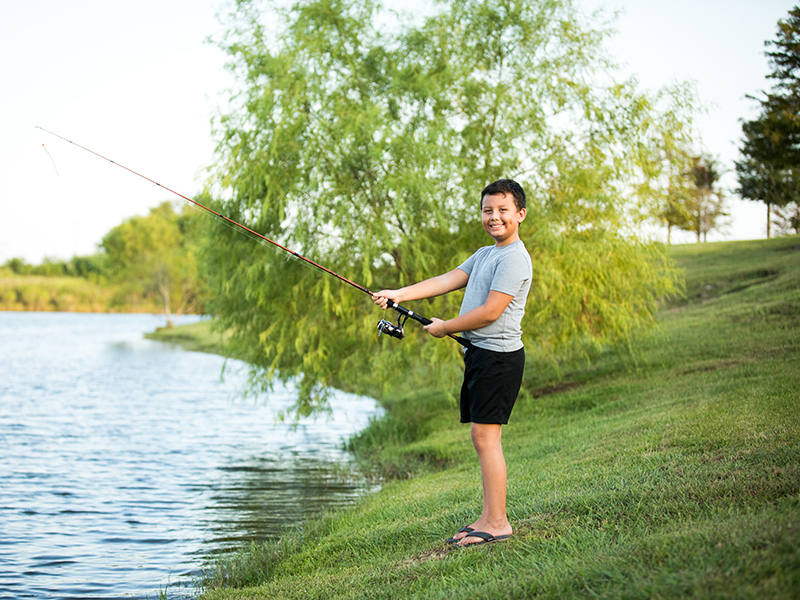 League City
Median Home Price $359,999*
Whether it's boating on Clear Lake, lounging on Galveston beaches or exploring the planets at Space Center Houston, Bay Area families don't lack for things to do.
Benefitting from a location equidistant from Galveston and Houston, League City is the epicenter of Bay Area growth, but affordable new homes in the Houston area also can be found in nearby community Edgewater in Webster. Adventures are within easy reach with nature-loving families exploring the Armand Bayou Nature Center and thrillseekers enjoying the rides at Kemah Boardwalk. Moody Gardens, one of Texas' most beloved theme parks, is 20 minutes away.
The quality of the schools is another reason parents love the League City area. Most communities are zoned to Clear Creek ISD, considered the No. 5 Best School District in the Houston area by Niche.com. Portions of the Bay Area are served by Dickinson ISD. Dickinson boasts a strong academic curriculum and is lauded as one of the top 10 districts for athletes in the Houston area by Niche.com.
The breezy Bay Area is located along Interstate 45 so you can easily get to downtown Houston in 45 minutes. The Energy Corridor is just a few minutes beyond.
Fashionable families have many opportunities to shop at both Baybrook Mall and Tanger Outlets. League City Town Center offers convenient retail options. Seafood restaurants are plentiful here with The Flying Dutchman Restaurant & Oyster Bar, Landry's Seafood House and Aquarium being local favorites.
Find Homes for Sale Near League City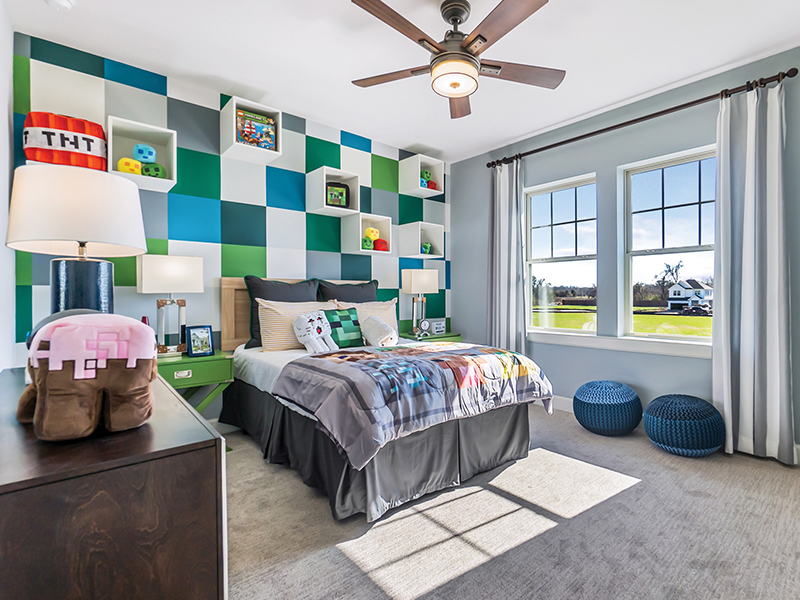 Pearland
Median Home Price: $364,981*

Pearland is an up-and-coming suburb well-suited to families. It offers a convenient location, great indoor and outdoor entertainment options, good schools and reasonably priced homes. The number of master-planned communities is growing. Pearland parks are unbeatable with the crown jewel being the John Hargrove Environmental Complex & Wetlands. Froberg's Farm allows families to pick their own produce. The Sri Meenakshi Temple is worth the trip. Pearland even has an 18,000-gallon freshwater aquarium and a 5,500-gallon touch pool located in the Bass Pro Shop.
Most young scholars attend schools in the Pearland ISD with a few going to schools in Fort Bend, Alvin, Clear Creek, Houston and Pasadena school districts. Niche.com recently rated Pearland ISD the best district in Brazoria County.
A quick commute is key to Pearland's popularity. Residents working downtown or at the Medical Center will be there in 25 minutes. The Galleria area is 40 minutes away.
Most shopping and many community activities happen at Pearland Town Center. The retail facility offers after-school programs, festivals and more. Shadow Creek Town Center and Silverlake Village Shopping Center are also convenient. When it comes to dining, nothing beats Killen's Barbecue.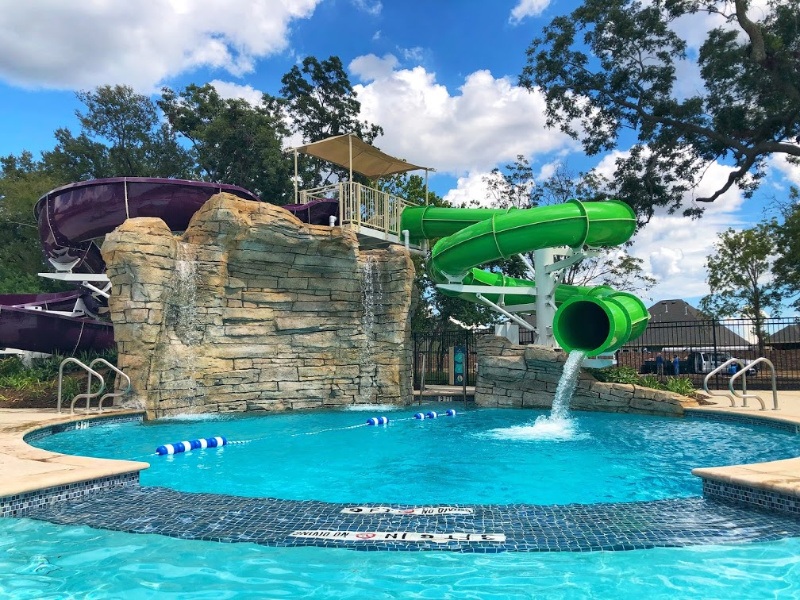 Richmond
Median Home Price: $379,962*
Richmond is a hidden gem that families are just now discovering. Located in the heart of Fort Bend County, the Houston suburb boasts tightly knit communities, excellent schools and convenient access to its much larger neighbor, Sugar Land. A number of attractions lean heavily into the area's history. George Ranch Historical Park is popular with families. The Fort Bend Museum is another favorite. For nature lovers, Brazos Bend Park is a great place for a picnic or to see wildlife. Among the notable master-planned communities are Harvest Green, centered on a 12-acre farm; Veranda, near the city of Richmond and Candela.
Most students are zoned to award-winning schools in the Fort Bend ISD. Some homes are zoned to Lamar Consolidated ISD one of the only districts to offer sixth grade-only campuses to prepare young adolescents for junior high school.
Richmond is approximately 30 minutes from Houston. Commuting to the Energy Corridor is also 30 minutes. The time to the Medical Center is 45 minutes.
Retail centers are plentiful in the area. Brazos Town Center and The Shops at Bella Terra cover most needs. For higher end shopping, there is First Colony Mall and Sugar Land Town Center, not to mention the boutiques in historic Richmond. For dining, visit The Grove Do-Nutz & Deli in the morning and Messina Hof Harvest Green Winery & Kitchen for dinner.
Find Homes in the Richmond Area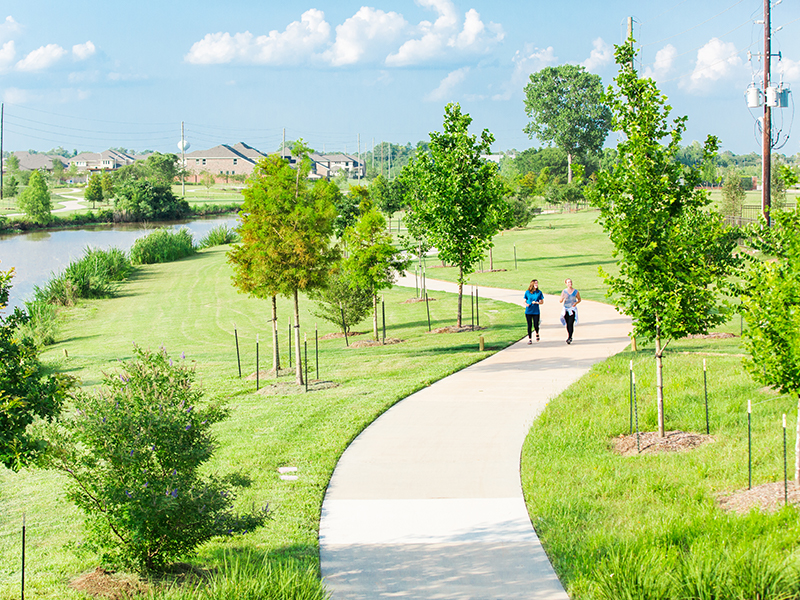 Sugar Land & Missouri City
Median Home Price: $424,716*

Life is sweet for families that move to a new home near Houston in Sugar Land. Located 20 minutes southwest of Houston, Sugar Land has all of the amenities of a big city while maintaining the feel of a small town. Families can bike the trails in Oyster Creek Park, attend a concert at Smart Financial Centre or dig for dinosaur bones at the Houston Museum of Natural Science. Master-planned Imperial has Constellation Field and the Fort Bend Children's Museum in its backyard. Affluent communities in and around Sugar Land such as Riverstone, Avalon and Sienna keep adults and kids busy with parks, playgrounds, fitness centers, resort-style pools and activities planned by full-time lifestyle directors. Home choices range from townhomes to custom homes.
Fort Bend ISD serves most students in Sugar Land. Schools in the district boast low teacher-student ratios, high state-mandated test scores and a 95 percent graduation rate. A few neighborhoods are zoned to well-regarded Lamar Consolidated ISD. Out of the more than 1,200 school districts and charter schools in Texas, Lamar CISD was one of only 301 districts to receive an "A" rating from the TEA in 2019.
Part of Sugar Land's appeal rests on how accessible it is. The Energy Corridor and the Houston Galleria are a 25-minute commute while downtown Houston and the Medical Center are approximately 30 minutes from home.
Retail is bountiful. Sugar Land Town Square and First Colony Mall offer more than 200 shops and restaurants. Town Square also hosts community events, concerts and movies under the stars. Kid-friendly restaurants are everywhere but Jupiter Pizza & Waffles and Mystic Dessert Bar are considered the most delicious.
FIND HOMES IN THE SUGAR LAND AREA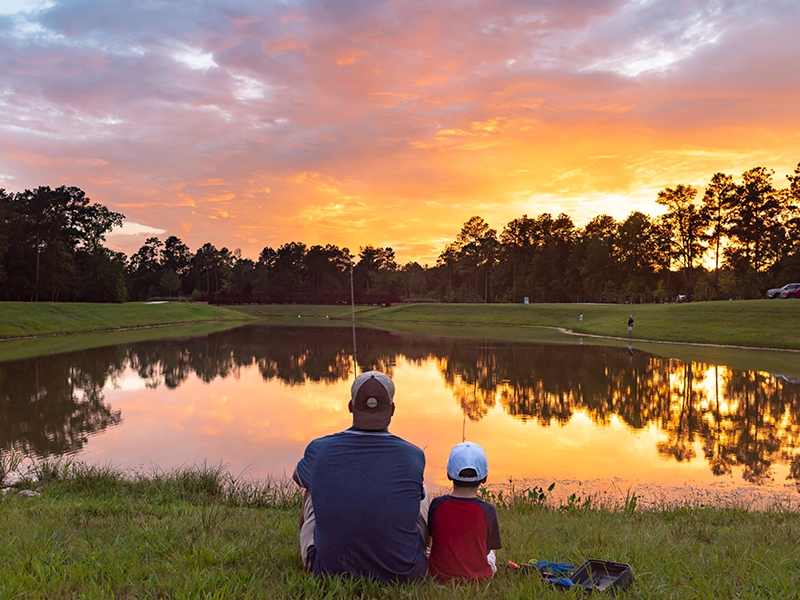 Spring
Median Home Price: $360,743*
Green and growing Spring offers a tranquil lifestyle with easy access to top employers, exciting attractions and natural amenities.
Located along Interstate 45, Spring is basically across the street from the Exxon Mobile campus. Other Energy Corridor employers are within easy reach. Access to the Grand Parkway and the Hardy Toll Road speeds families to attractions in The Woodlands and Houston.
Old Town Spring is a major tourist destination, but residents of the master-planned communities springing up in Spring enjoy heading out there to bask in the beautiful architecture, shop bountiful boutiques and dine. Home for the Holidays is a favorite of the many events Old Town Spring hosts. Nature lovers traverse the Spring Creek Greenway. Numerous trails delight hikers, bikers and horseback riders alike. Families enjoy spending time picking their own berries at Atkinson Farms.
Families looking for urban adventures will find it less than 10 minutes away in The Woodlands. The Woodlands Children's Museum is a wonderland of puppet shows, pretend play and storytelling. The Waterway district connects many of The Woodlands attractions and many families rent kayaks and swan boats to enjoy it. Concerts take place year-round at The Cynthia Woods Mitchell Pavilion.
Most young Spring-area residents attend highly regarded schools in the Spring ISD. The district prepares approximately 35,000 students across 38 campuses for success in college and life. A small percentage of Spring students attend schools in Conroe ISD. Niche ranks the district No. 52 out of 1,018 on its 2022 list of best school districts in Texas. Many private schools serve the area, including The Woodlands Christian Academy, St. Edward Catholic School, Concordia Lutheran High School and Christ Community School.
Spring residents are spoiled for choice when it comes to dining out, but Puffbelly's is an all-time favorite. Located in are constructed old railroad depot, the restaurant is known for homestyle burgers and live music. Pappasito's Cantina serves up great Tex-Mex. The Olive Oil Restaurant features authentic Greek dishes.
Find Homes for Sale Near Spring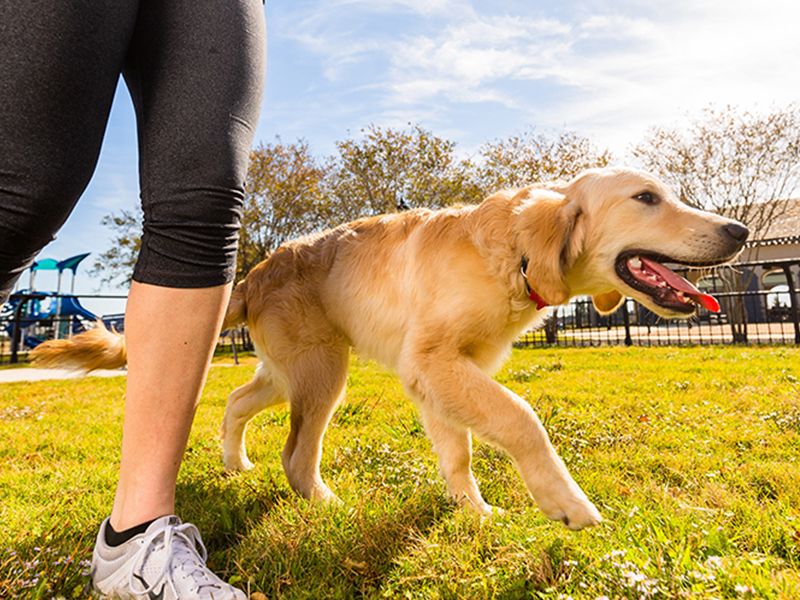 Tomball
Median Home Price: $365,180*
The combination of affordable housing, small-town charm and natural amenities in Tomball is proving irresistible. Master-planned community Amira invites families to embrace an active lifestyle surrounded by lakes and wooded areas. Kids on the go will love the historic downtown Tomball Train Depot. There are many hiking trails to enjoy at Kleb Woods Nature Preserve and Center. Picking pumpkins in the fall and berries in the spring at Matt Family Orchard is a tradition for many residents. The award-winning Tomball Farmers Market is another place to pick up local produce.
Tomball ISD serves more than 18,500 students across 21 campuses throughout the area. The district received an A rating from the TEA. SAT and ACT scores are above average. Students perform well on advanced placement tests.
The commute to Houston is not as easy as for some other suburbs. Going downtown or to the Medical Center will take about 45 minutes. Those that work along the Energy Corridor will be able to make it home for dinner in 35 minutes.
Tomball Town Center, Tomball Marketplace and Tomball Parkway Plaza provide convenient shopping options. Historic Tomball is home to numerous antique stores and boutiques. It is also the location of the renowned Tejas Chocolate & Barbecue. Nonnie's Soda Fountain has real soda jerks and mouthwatering milkshakes. Locals swear by the food at Mel's Country Café.
Find New Homes for Sale In & Near Tomball
*Median home prices vary between communities and are based on 2023 data.