Top 6 Best Neighborhoods In Dallas-Fort Worth for Families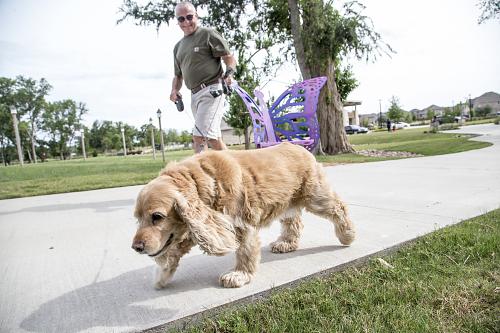 Dallas-Fort Worth is more than a relocation destination for high-profile corporations. The Metroplex is a thriving geographical area offering something for every age and stage of life.
According to the latest reports from the U.S. Census Bureau, the Metroplex had the largest population increase of any U.S. metro area from July 2020 to July 2021. Driving that boost is a booming economy led by the many companies relocating their headquarters and employees to DFW. Attracted by its business-friendly environment, DFW is No. 1 in the nation for three-year job growth (Dallas Regional Chamber, 2022).
Currently, the region is home to 22 Fortune 500 companies — the most of any Texas metro — as well as four Global 500 Companies and nine of the World's Most Admired Companies (Fortune, 2021 and 2022). That translates to more jobs and lower than average unemployment. It shows no signs of stopping, either. Employment growth in Dallas-Fort Worth is 7.4 percent year-over-year, according to the U.S. Bureau of Labor Statistics.
Recently, U.S. News & World Report ranked Dallas No. 32 on a list of the Best Places to Live. It's not hard to see why. The Dallas Arts District comprises 19 blocks of museums, venues and galleries, making it the nation's largest urban arts district. For those who love the outdoors, there are 13 lakes. And for the sports fan, there is the Texas Motor Speedway and a range of professional sports teams — including the Dallas Cowboys (love them or hate them, they are fun to watch).
While the urban meccas of Dallas and Fort Worth are popular with millennials and retirees, families are flocking to the surrounding suburbs.
Quintessentially Texan, suburbs in the Dallas-Fort Worth Metroplex suit any family's lifestyle. Some areas are near the cosmopolitan attractions of Dallas. Others radiate the laid-back vibe of Fort Worth. Both have fabulous homes, great school districts and family-oriented activities. Here are our top 6 places to live for families, so you won't have to ask, is Dallas-Fort Worth a good place to live? Check out our Dallas-Fort Worth neighborhoods map to see where each is located and make your move today.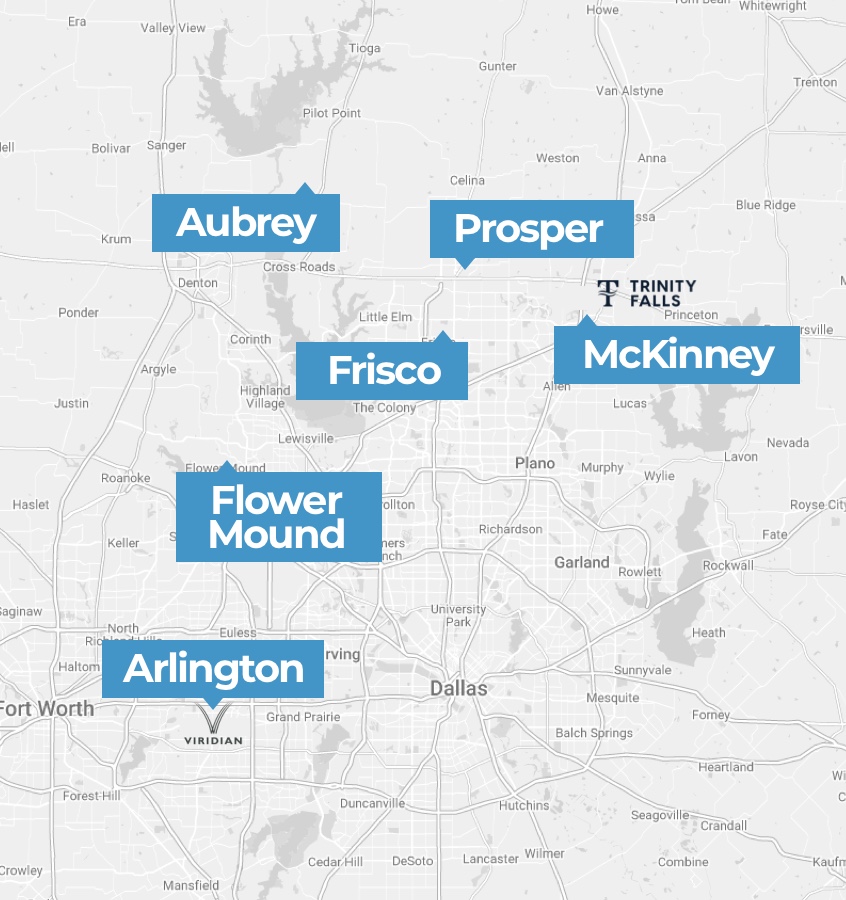 Arlington
Median Home Price: $341,160*
Families that want it all want to live in Arlington. Diverse and cosmopolitan, Arlington boasts almost as many attractions as big sister Dallas. The city and surrounding suburbs also offer a swift 20-minute commute to downtown Dallas or Fort Worth.
Life in the surrounding suburbs is peaceful with plenty of access to natural amenities. Master-planned community Viridian exemplifies this lifestyle. The 2,000-acre community boasts two amenity complexes, multiple pools, a lake and sailing club, onsite elementary school, trails, unique parks for kids and more.
Nature enthusiasts find a lot to explore in the Arlington area. River Legacy Park is 1,300 acres of hiking, biking and kayaking paradise along the Trinity River. Anglers are sure to catch a big one on Lake Arlington. Crystal Canyon Natural Area is a 37-acre hidden gem with an easy hiking trail and many fossils.
Arlington's most famous attraction is AT&T Stadium, home of the Dallas Cowboys. Globe Life Field is where the Texas Rangers play ball. AT&T Stadium hosts concerts and events in the off season. Families that live life on the wild side love heading to Six Flags Over Texas. Cooling off in the hot summer months is easy at Six Flags Hurricane Harbor.
Arlington ISD is diverse. Niche ranks it among the top 50 districts for athletes. High schools offer honors, Advanced Placement, International Baccalaureate and dual credit course. Children are introduced to STEM concepts as early as Kindergarten.
There are many places to dine and shop in Arlington. Texas is known for tacos, but the best can be found at Cartel Taco Bar. Hurtado Barbecue Co. was ranked among the top 50 barbecue joints in Texas by Texas Monthly in 2021. We would be remiss if we didn't point you in the direction of Texas Live! Nestled between Globe Life Park and AT&T Stadium, the 200,000-acre facility is the heart of the city's entertainment district.
Search for Available New Homes in Arlington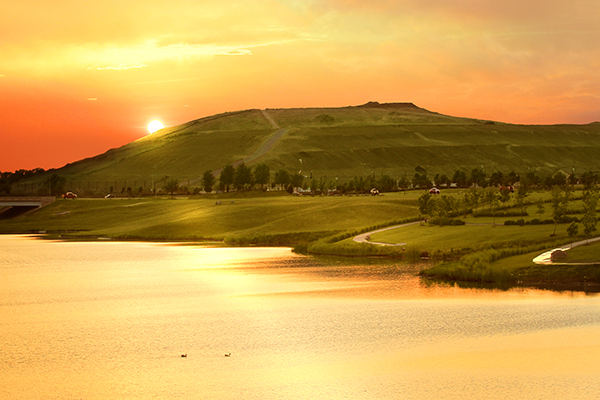 McKinney
Median Home Price: $525,430*
Families have been flocking to McKinney. According to the U. S. Census, the area's population has increased 63 percent over the past decade.
What makes McKinney special is a combination of Texas charm, gorgeous natural amenities, an easy commute and excellent schools. Master-planned Trinity Falls is 2,000 acres of beautiful homes, parks and trails, friendly people and a full-time lifestyle director. The 350-acre B.B. Owen Park houses the community's event amphitheater and 18-hole disc golf course, as well as winding nature trails and lakes.
McKinney is just 30 miles from Dallas providing convenient access to major employers such as Raytheon, Wistron GreenTech, Torchmark, Emerson Process Management, Tong Yang, Simpson Strong-Tie, Tenant Tracker, Manner Plastics and Traxxas.
Downtown McKinney boasts a vibrant historic district with bountiful boutiques, sweet shops and superb restaurants. The Heard Natural Science Museum is dedicated to bringing nature and people together. Adriatica is a 45-acre Croatian village featuring an entertainment/event venue, multiple restaurants and shops.
Award-winning McKinney ISD serves most students in the area. It is one of only 22 school districts in Texas named to the College Board AP District Honor Roll. The three high schools rank among the top 10 percent in the nation according to U. S. News and World Report.
McKinney residents can get most of what they need in downtown McKinney. Discounted designer duds can be found at the nearby Allen Premium Outlets. A little further along, The Shops at Legacy offers high-end shopping and dining. Favorite restaurants include Local Yocal BBQ and Grill, Harvest, Hugs Café and Cadillac Pizza Pub.
Search For Available New Homes in McKinney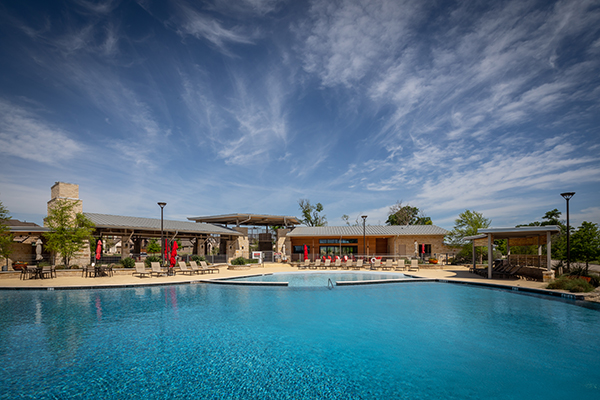 Frisco
Median Home Price: $676,055*
Attractive to sports enthusiasts and urban adventurers, Frisco is a North Texas star. Wallet Hub named Frisco the No. 1 Best Place to Buy a Home in 2021. It scored the No. 19 spot on Money magazine's list of top 50 places to live in the U.S. in 2021. Home buyers agree. The population there has doubled over the past 10 years.
While many are attracted by the less-than-30-minute commute to Dallas, others are drawn by the family-friendly master-planned communities.
The Dallas Cowboys play in Arlington but their home is in Frisco. The team's world headquarters and training facility anchor The Star in Frisco. The Ford Center is a multi-purpose 12,000-seat indoor stadium shared by the Cowboys, City of Frisco and Frisco ISD. Nicknamed Sports City, USA Frisco is home base for the RoughRiders, Texas Legends and Dallas Stars. Weekend warriors can hike or bike more than 70 miles of trails. The National Videogame Museum is popular with dedicated gamers. Families can play video games old and new as well as learn the history of the industry. Frisco is also the home of the Texas Pinball Festival.
The No. 7 top school district in Texas according to Niche is Frisco ISD. Not surprisingly, it also ranks among the top 25 districts for athletes in the state. The strong curriculum includes Advanced Placement, International Baccalaureate and dual-credit classes.
Stonebriar Centre is a favorite with fashionistas. 5th Avenue-style shopping is a hop, skip and a jump away at The Shops at Legacy. The Star in Frisco boasts numerous small shops as well as 35 restaurants. The locals love dining at Hutchins BBQ, The Heritage Table and Bottled in Bond.
Find New Homes for Sale Near Frisco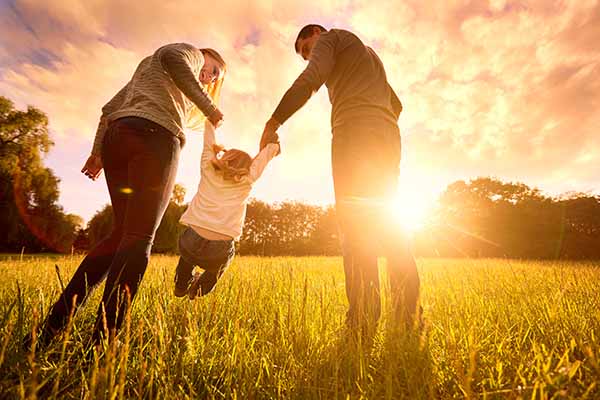 Prosper
Median Home Price: $812,560*
Prosperous Prosper is a homeowner's dream with beautiful homes, quiet neighborhoods and plenty of places for children to play. Neighborhoods in Prosper are affluent.
Prosper's location allows people to take advantage of attractions found in Celina, Frisco, McKinney, Plano and Denton. Fun in downtown Dallas is a mere 45 minutes away. Favorite day trips include The Star in Frisco, National Videogame Museum, Heard Natural Science Museum and Ray Roberts State Park.
Closer to home, Prosper residents enjoy the city's many parks. Frontier Park is the largest, with a sports complex featuring lighted natural and turf fields for soccer, softball and baseball, trails, a catch-and-release pond, splash pad and playground. Town Lake Park has a 27-acre stocked lake for catch-and-release fishing as well as opportunities to kayak and canoe.
Prosper ISD is a top-rated school district parents and children will love. Niche ranked it at No. 11 on its most recent list of the best school districts in Texas. The graduation rate is 98 percent, and 58 percent of graduating seniors attend four-year universities. Another 28 percent attend two-year community colleges.
Shopping is plentiful in Prosper. The Gates of Prosper is an 800-acre mixed-use development featuring retail such as Wal Mart, Five Below, DICK'S Sporting Goods, Old Navy and more. Residents can discover more upscale shopping at The Shops at Legacy. Favored restaurants are Cotton Gin Café, Ernesto's and Sabaidee.
Search for New Homes Near Prosper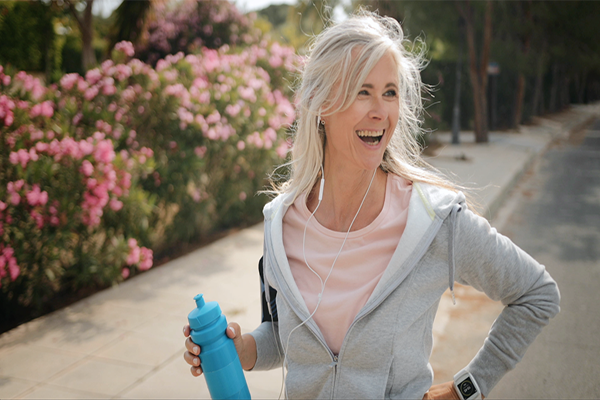 Aubrey
Median Home Price: $429,987*
There's more to Aubrey than horse ranches. Master-planned communities are springing up near the tiny town, bringing with them an exceptional lifestyle for families.
Located along the US Highway 380 between Denton and McKinney, the "horse capital of Texas" is less than a 30-minute drive to Plano or Frisco. Denton is 15 minutes away. Dallas less than 40. All of which means an enticing mix of rural and urban amenities is within easy reach.
Ray Roberts Lake State Park is the natural playground for outdoorsy families. Visitors can hike the trails or traverse them on horseback. Campers, swimmers, anglers, geocachers and sailors are all welcome here. Children can meet lemurs, sloths, kangaroos and more at Sharkarosa Wildlife Ranch. Families can participate in candle making, soap making and other crafts at TX-Ture Farm.
Small-town charm can be enjoyed just by strolling through Aubrey's downtown. Unique restaurants and boutiques line the district. Local favorites include Casey & Co. Boutique, Ruby Cat's Bakeshop, Upper Park Café and World Famous MOMS. Residents also enjoy a taste of Tuscany at Fortunata Winery.
Farther down the road, Aubrey residents enjoy proximity to The Shops at Legacy and The Star in Frisco.
Two school districts serve Aubrey. Aubrey ISD makes the grade with an A on the 2019 Texas Education Agency accountability report (the last year such a report was generated due to Covid). Niche rated Denton ISD No. 101 on a list of best Texas school districts out of 1,018 districts.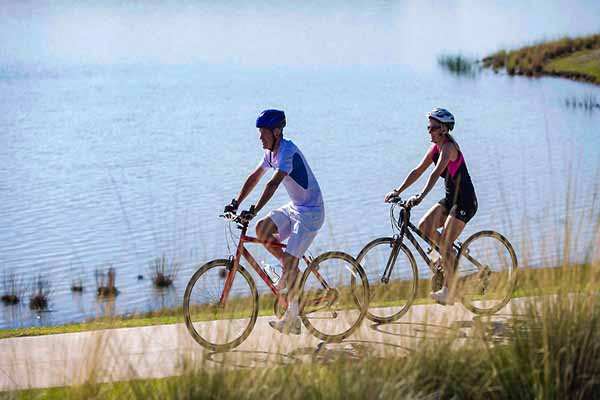 Flower Mound
Median Home Price: $599,785*
Nicknamed "Flo-Mo" by residents, Flower Mound is a growing community that has managed to retain its small-town ambiance. Centrally located between Dallas and Fort Worth, Flower Mound is popular with commuters who can get to downtown jobs in less than 40 minutes.
Many master-planned communities offer easy access to Interstate 35W, which speeds families to Denton and Fort Worth.
Flower Mound is well known for its many festivals. The Flower Mound Independence Fest attracts an estimated 30,000 people each year with live music, a children's parade and spectacular fireworks display. The multi-day Highland Village Balloon Festival features hot-air balloons, live music, arts and crafts, food and more.
Life is lived outdoors in Flower Mound. Residents love loading up the car and heading to nearby Grapevine Lake. The 8,000-acre lake is perfect for fishing, hiking, boating and camping. Located on the cliffs above Grapevine Lake, Rockledge Park is a quiet place for picnicking due to its location away from recreational boat areas.
Urban fun can be had in downtown Flower Mound. Bury the hatchet at Corky's Gaming Bistro, take the family to splash at CAC Waterpark or take a date to Moviehouse Eatery.
Three school districts serve Flower Mound communities. All offer excellent schools. Lewisville ISD is the largest district. Students have won multiple awards. Last year, 1,078 students received the AP Scholars designation for their exemplary achievement on AP exams.
Argyle ISD ranks as the No. 8 Best School District in Texas according to Niche. Argyle High School has won 15 4A UIL state academic championships and more than 40 other state and national sports and academic championship awards.
Northwest ISD was ranked among the top 20 best school districts in the Dallas-Fort Worth area by Niche. The district was one of five named a finalist in the 2020 H-E-B Excellence in Education Awards.
When it comes to shopping, most residents can get what they need at The Highlands of Flower Mound, Flower Mound Town Center and Robertson's Creek shopping center. Locals eat at Prime Farm to Table, Starwood Café and Luna Grill.
*Median home prices vary between communities and are based on 2023 data.
Find Homes for Sale in the Mid-Cities DFW