What's Hip in Home Design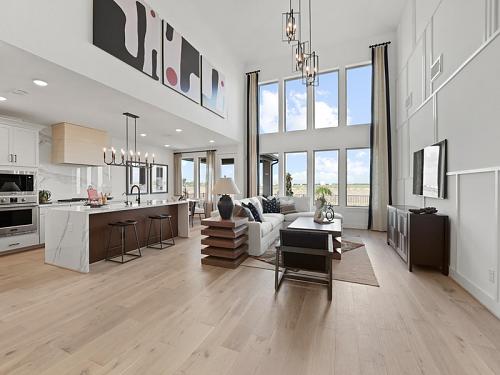 2023 is seeing a dramatic departure from some beloved home décor trends that have dominated the color wheel over the past decade (goodbye, greige). Today's trending design is both more vivid and more thoughtful, working together to create your happy place. Take a look below at 12 current design trends and then step through our design gallery to see examples. Want to see these ideas in person? Visit some of the more than 100 model homes open daily or move-in ready available homes by using our interactive model home map.
Bold color
Rich, dramatic color palettes are in favor and bold, unexpected colors are making a comeback. Whites and neutrals are stepping aside, but if there is a neutral color, it's going to be a warm beige or light taupe tan. That goes for paint, carpet, upholstery, carpentry, warm natural wood flooring, etc. The grays that have been so popular for the past decade are gone and will stay gone — at least for the foreseeable future.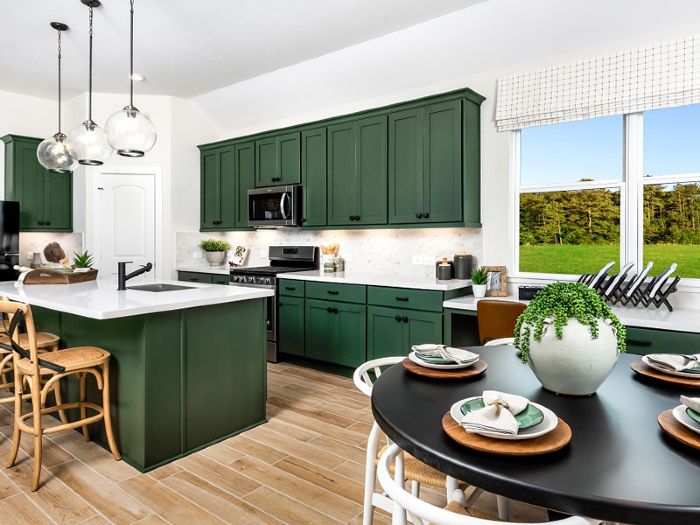 Toll Brothers in Sienna, Missouri City, TX - Bold Colors
Metals
Warm tones are making a comeback, and metals are following that trend. Gold is increasingly replacing brushed nickel.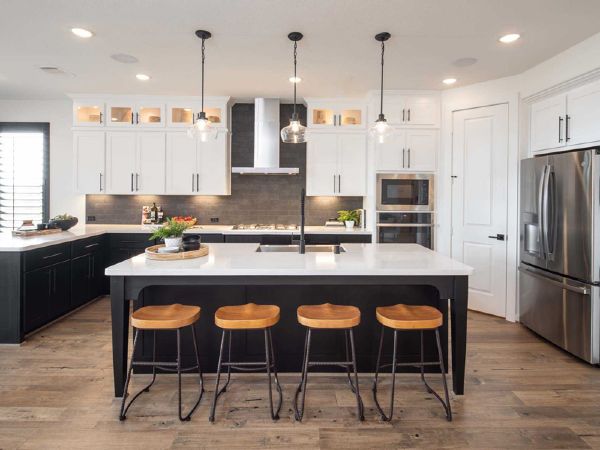 Highland Homes in Woodforest, Montgomery, TX - Metals
Wood tones
Warm neutrals and high-gloss wood finishes are trending for 2023. Popular light oaks will be giving way to dark woods such as walnut and mahogany.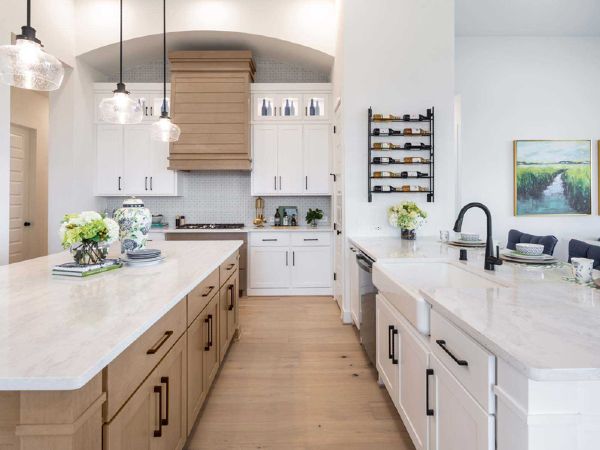 Highland Homes in Cross Creek West, Fulshear, TX - Wood Tones
Kitchens
Contrast is the 2023 buzzword when it comes to kitchen design. Dark, leathered granite and soapstone countertops are being paired with lighter cabinets. Top and bottom cabinets have contrasting hues as do islands and wall cabinetry.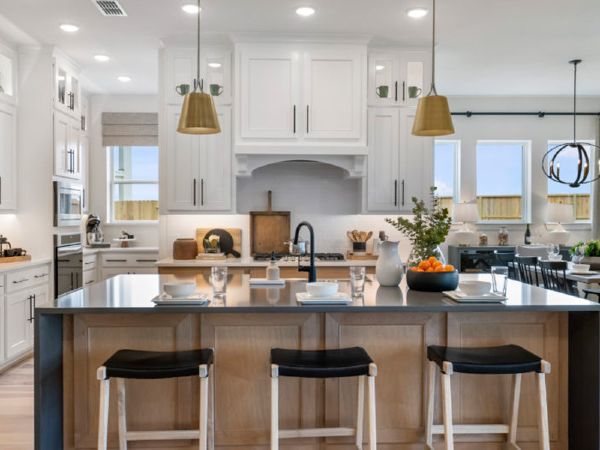 David Weekley Homes in Jordan Ranch, Fulshear, TX - Contrast Kitchens
Intentional spaces
Builders and designers are taking a more holistic approach, with floor plans and interior design created with a homeowner's mental well-being taken into account. This home/health/happiness approach is leading to more intentional spaces for activities like meditation, yoga, exercise, crafting and creating. These spaces support mental health by allowing the homeowner to unplug from the 24/7 digital lifestyle and connect to what they might find fulfilling. Along with this, designers are exploring how color affects mood and how lighting can impact daily productivity.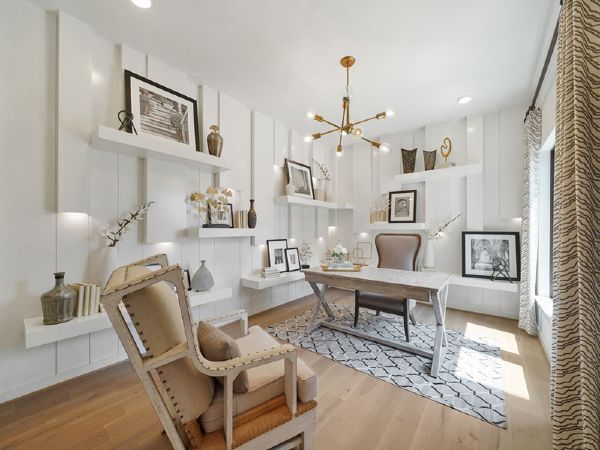 Newmark Homes in Sienna, Missouri City, TX - Intentional Spaces
Biophilia design
Bringing nature indoors is a trend that continues into 2023. Specifically, watch for desert landscapes, mineral shades, mossy greens, and raw, unfinished textures. Color also supports biophilia design, with softer greens and blue tones that are inspired by nature used as accent colors.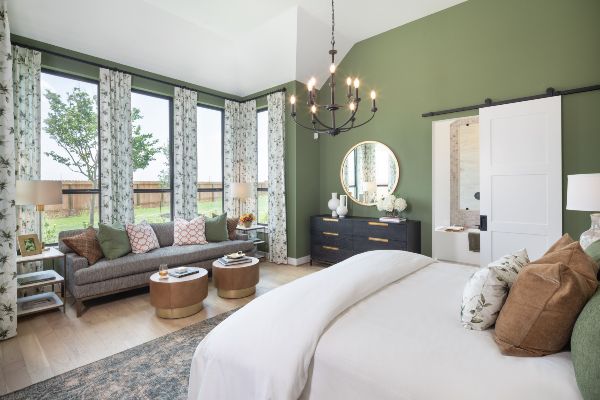 Highland Homes in Jordan Ranch, Fulshear, TX - Biophilia Designs
Minimalism
Today's minimalism is a little softer than in previous years when this trend was first popular. Think warm and inviting interiors with smooth natural textures used in uncluttered design.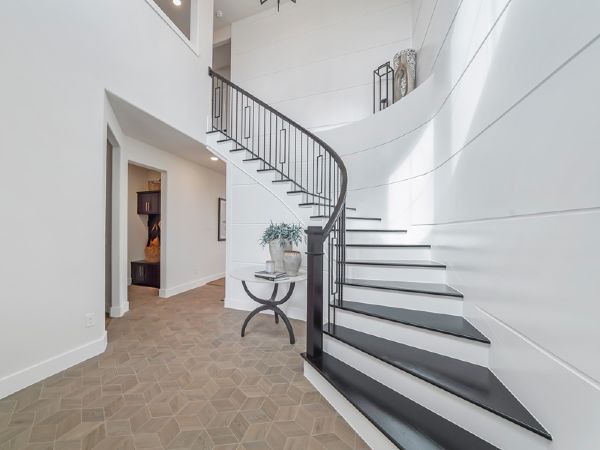 Chesmar Homes in Cross Creek Ranch, Fulshear, TX - Minimalism
Lighting
Designers are paying more attention to the various moods lighting can create. Sconces and table lamps provide softer light while LED strip lighting along ceiling edges and underneath cabinets are replacing bright, ceiling task lighting. And while setting a mood, lighting is also being used to create a statement look.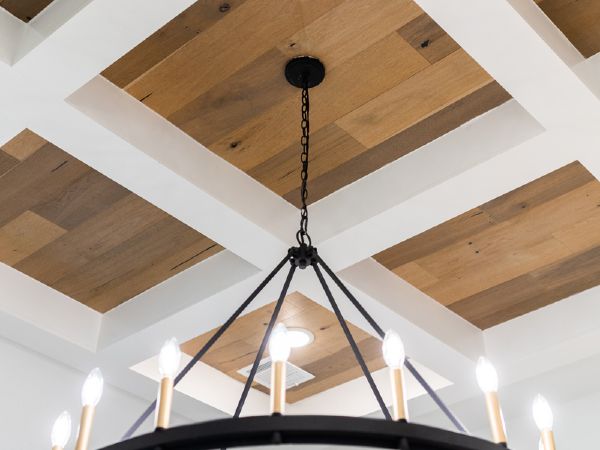 Huntington Homes in Woodforest, Montgomery, TX - Lighting
Outdoor
Outdoor living remains popular as people long for comfortable places to enjoy fresh air. Patio tables and chairs are being replaced with comfortable couches where people can relax. The blending of indoor and outdoor ambiance is further enhanced with glass walls that can open to the patio.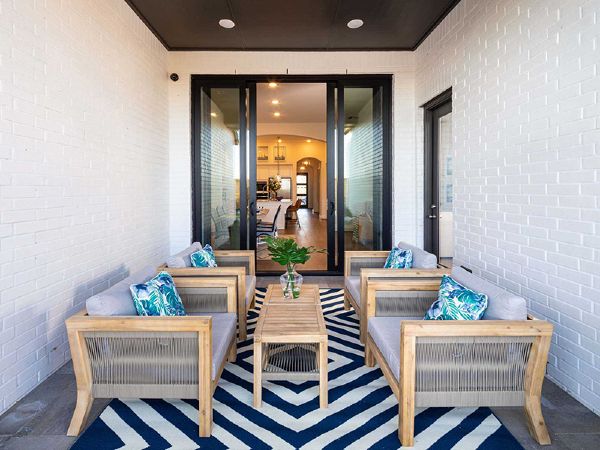 Highland Homes in Edgewater, Webster, TX - Outdoor
Multifunctional Space
Open-concept living still dominates structural home design, but what we're doing with that space is shifting. Designers are using rugs and furniture to create purposeful zones within open-concept living, including those for conversation, quiet time and learning.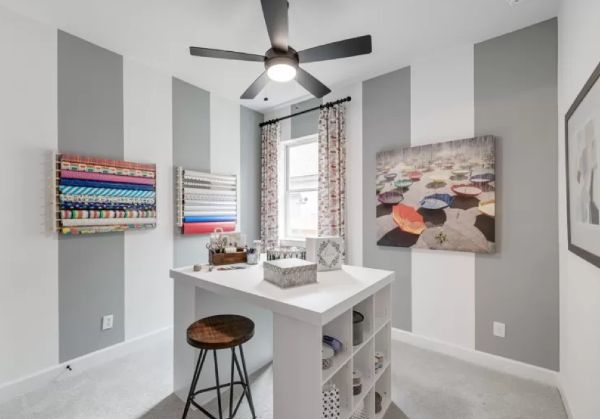 David Weekley Homes in Grand Central Park, Conroe, TX - Multifunctional Rooms
Tech-Integrated Design
Floors, paint, cabinets and countertops aren't the only design consideration when updating or building your home — you have to think about the functionality of your home through a whole host of technological conveniences. Smart lighting, thermostats, locks, garage doors, video doorbells, window blinds and even ovens and shower heads are popular choices that can make life easier if planned correctly.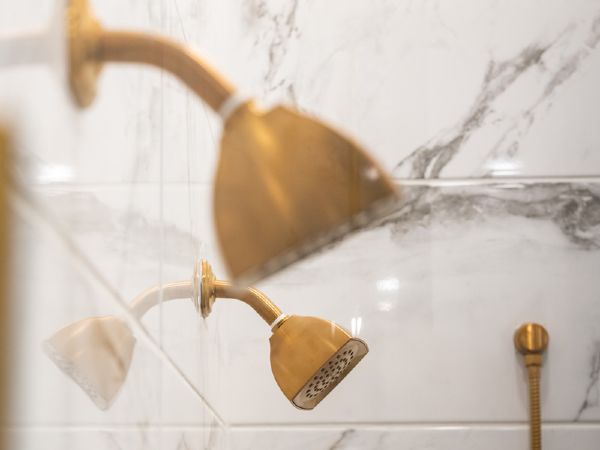 Huntington Homes in Woodforest, Montgomery, TX - Tech-Integrated Designs
Sustainable Design
Sustainability has made its way into home design, with interior designers turning more and more to using renewable materials such as wool, cotton, bamboo, linoleum, and cork for furniture, flooring and other building materials.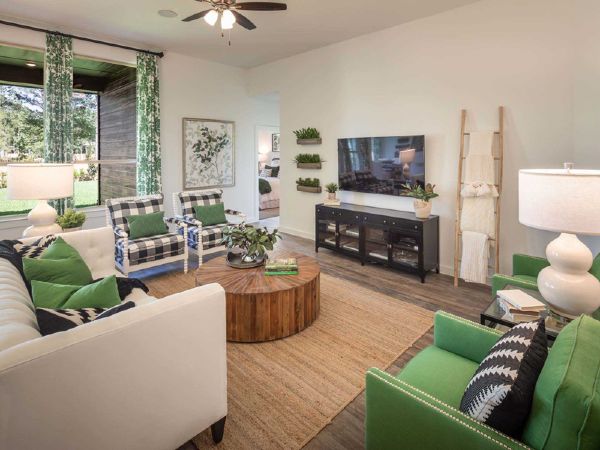 Highland Homes in Woodforest, Montgomery, TX - Sustainable Designs
Want to See More Home Design Trends?
Explore the model homes across our communities in the Houston, Dallas or Austin areas to see what other designs are being used in new construction homes. You're sure to be inspired! Visit our interactive map of model homes and homes for sale that are open to visitors by appointment. Here are a few more tools to continue your home search: