20 Things to Ask Alexa When Moving into a New Home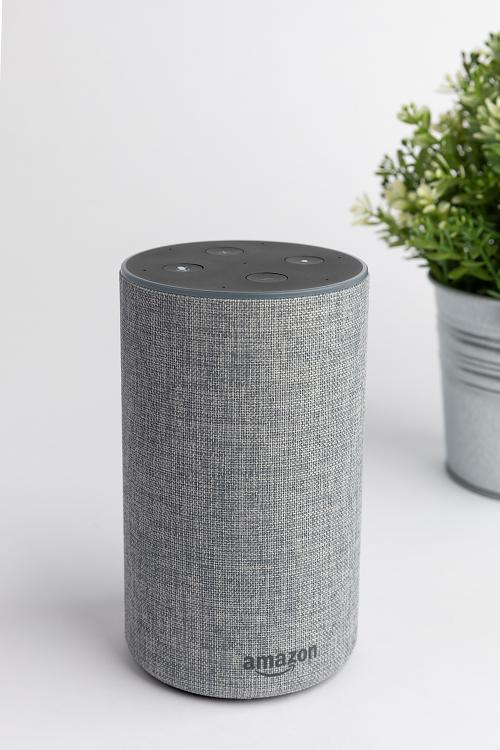 Many builders are including free or low-cost smart home technology in their homes now and that usually includes Amazon's digital assistant, "Alexa." Not sure what to ask her? Here are 20 questions that will be very helpful when you move into your new home.
Alexa, where are my smart home devices?
You can ask Alexa to discover and add all of your devices, allowing you to use voice control to activate them.
Alexa, how do you set up Guard?
Alexa Guard uses the far-field microphones in Echo devices to listen for glass breaks and alarms from a smoke or CO detector. Want to set it up? Just ask.
Alexa, where is the nearest pizza place?
Haven't had a chance to unpack your kitchen? Alexa can tell you which pizza places are near your home and even call one for you so you can get your pie delivered.
Alexa, what is there to do around here?
New to your neighborhood? Just ask Alexa what attractions are near to your home, then plan a fun weekend with the family.
Alexa, how do you hang curtains?
Yes, you can ask Alexa how to do things such as hang curtains or keep a hardwood floor clean. You can also enable the WikiHow skill through your Alexa app once you are settled.
Alexa, where is the nearest grocery store?
Ready to fill up your pantry? Ask Alexa where your favorite grocery store is located. She can even send directions to your smart home. If you live near Whole Foods, she can even have them delivered to you.
Alexa, can I order patio furniture from Amazon?
One of the great (or not so great) things about Alexa is her link to the Amazon store. Need something for your new home? Just order and it will be shipped to your doorstep.
Alexa, are there any deals on smart home devices?
Amazon always has great deals, and you can find out just by asking about them. Once you find a deal you like just ask Alexa to order it.
Alexa, what's the weather like today?
Need to know whether you need an umbrella? Just ask Alexa if it's going to rain.
Alexa, How long will it take to get to work?
Once Alexa knows your work address, she can tell you how long your commute will be and which roads you can take to avoid a pile up.
Alexa, can you play Taylor Swift?
Alexa is up on the latest tunes, so ask her to play your favorites while you unpack.
Alexa, when is my dental appointment?
Moving is hectic but you won't forget to do important things because you can tell Alexa to remind you. She will even send the reminder to your phone.
Alexa, how do you make a chocolate chip cake?
Ready to meet the neighbors but not sure how to make something sweet? Just ask. Alexa can give you step-by-step instructions, send the recipe to your phone or — if you have an Amazon Show — display helpful videos.
Alexa, much time is left on my cake timer?
No more punching in timers on your stove or pulling out your phone. Alexa can do it for you, and she can handle multiple timers.
Alexa, what's on my shopping list?
Create shopping lists, to-do lists — any kind of list with Alexa. When you want to add something just tell her to do it.
Alexa, how many cups are in a quart?
Need information? Alexa can help. If she doesn't know the answer, she will tell you.
Alexa, can you read my children a story?
Well you can't ask that directly but you can set up Amazon Storytime as a skill in the Alexa app. There are more than 100 stories for bedtime and once you've set up the skill you just have to ask for one.
Alexa, can you tell me a joke?
Moving is stressful. Lighten the mood by asking Alexa to tell you a joke.
Alexa, what's on television tonight?
Got the tv set up? Not sure what to watch? Just ask.
Alexa, which board game should we play?
Opened up a box full of games? Before putting them away, ask Alexa to suggest one to play.