Houston's Busiest Communities Ranked — We Have 6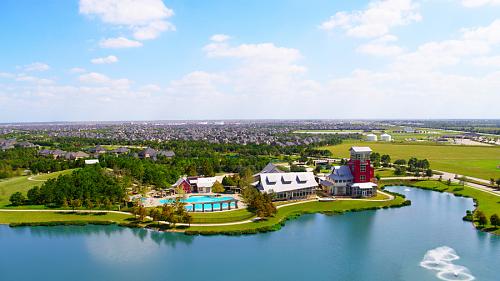 Johnson Development again has the most communities ranked among Houston's most-active, dominating a recently published list and taking six of the top 10 spots.
According to data compiled by housing research firm Metrostudy, Houston saw new home construction starts in 2018 rise by 10.4 percent with a total of 30,146 starts. The top communities were then ranked by annual new home starts between Jan. 1, 2018 and Dec. 31, 2018.
Sienna Plantation was No. 1 community in Houston, with a whopping 594 home starts last year, up more than 40 percent over the previous year.
Coming in second and third on the list were Cross Creek Ranch in Fulshear with 507 starts and Harmony in Spring with 464 starts, respectively. Builders in Woodforest started 362 homes last year, earning the community a No. 8 ranking. Riverstone came in at No. 9 with 352 new home starts. Harvest Green, named Master-planned Community of the Year by the Greater Houston Builders Association, finished at No. 10 with 334 starts.
We aren't surprised by this. Builders are trying to keep up with home buyer demand, and buyers flock to Johnson Development communities, attracted by our appealing mixture of beautiful homes, world-class amenities and excellent locations.
And we aren't just the most-active developer in Houston. We are the top-selling developer in the nation, according to housing research firms Robert Charles Lesser & Co. (RCLCO) and John Burns Real Estate Consulting.
That means if you are looking for the best, you want to look at Johnson Development.
Want to learn more? Read the Metrostudy report here.