Joining the Effort to Plant 100 Million Trees by 2022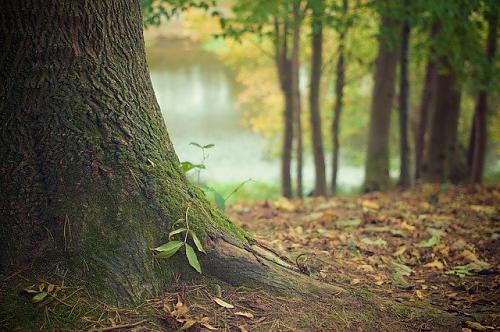 The preservation of our natural environment as we develop residential communities has always been a priority for Johnson Development, which is why Johnson Development has partnered with the Arbor Day Foundation in support of its Time for Trees initiative, an ambitious effort to plant more than 100 million trees by 2022.
"Trees not only make a community beautiful, but also help protect birds and environment," said Christen Johnson, Senior Vice President of Marketing with Johnson Development. "Collaborations such as this one with the Arbor Day Foundation perfectly aligns with our commitment to being kind to the planet."
As the Time for Trees initiative gains awareness and momentum in not only the corporate sustainability world but also within the general public, the impact so far is impressive with more than 39 million trees planted as of Sept. 1.
Collectively, the impact of that many trees is incredible. According to the Arbor Day Foundation, these trees will sequester enough carbon to equal taking more than 7.4 million cars off the road for an entire year. They will intercept and filter enough water to fill the water bottle of every person on Earth every day for nearly two years. And they will provide an estimated $278.9 million in human health benefits. The importance of trees to our economy, our environment and our health is nearly incalculable.
Not only is the Arbor Day Foundation aiming to plant millions of trees by 2022 — the organization's 150thanniversary — but they hope to inspire millions of people to become tree planters. Learn how you can become involved by visiting www.TimeforTrees.org.