Mental Health - Take Care of Yourself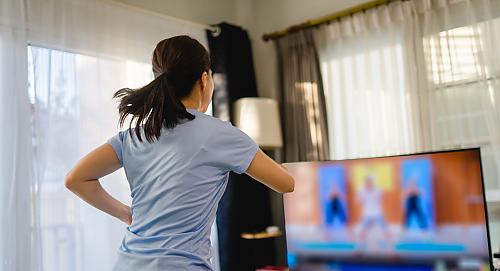 Take Care of Yourself
Like it or not, our lives have been upended by the pandemic. On top of juggling working from home, teaching our kids and checking on friends and relatives, you also may be dealing with stress, anxiety, fear and sadness. When negative emotions threaten to overwhelm you, it's time to take a break and take care of yourself.
Here are some self-care strategies to help you take back control of your life:
Exercise
Move your body. Regular exercise can help reduce stress and anxiety. Walk around the block, dance in your living room, stream an exercise class or play tag with the kids. Keeping your heart rate up can keep depression at bay.
Sleep Well
Get off the screen and into your bed. Try to keep a regular sleep schedule. If you feel refreshed in the morning you are less likely to feel stressed by the afternoon.
Avoid Tobacco, Alcohol and Drugs
All of the above can make you feel better for a short time but are bad for your mental and physical health in the long run. Alcohol in particular has been shown to increase feelings of depression.
Zone Out
Take time to meditate. Even a few minutes of quiet time can be refreshing and help to quiet your mind and reduce anxiety. Some great free apps to help are:
Turn Off the News
The constant bombardment of news about COVID-19 can heighten fears about the disease. Instead of taking in the news first thing in the morning, make breakfast and spend time with the family. Limit social media that may expose you to rumors and false information.
Embrace Your Spiritual Side
If you draw strength from a belief system, use it for support when you feel overwhelmed. Watch a church service, read a spiritual book. Remind yourself that there is good in the world.
Connect With Others
Check in with loved ones via video chatting technology, email or even writing letters. Many people are setting up virtual family game nights, happy hours, book clubs and more.
Homemade Spa
Run a warm bath, light some candles and give yourself a spa treatment. Also, check out these spa treatments you can make yourself.
Develop a Hobby
Now is the time to try something new. Learn to play an instrument, take an online art class or get caught up on your scrapbooking.
Recognize What's Typical
Not all stress and depression are created equal. When you notice changes in appetite, body aches and pains, have difficulty sleeping or struggle to face routine chores for a week or more, it may be time to get professional help. Call your doctor, your minister or a close friend. Remind yourself that you are not alone.
There is a good chance these feelings will subside when the pandemic is over, but you can use the self-care strategies to take care of your mental health and increase your ability to cope with life's ongoing challenges whenever they arise.