Back To The Office We Go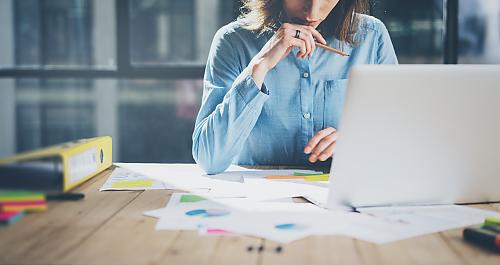 Back to the Office We Go
Have you returned to work and your dining room table once again is a setting for meals rather than office tasks?
Was the return just as disorienting as your switch to working at home full time during the coronavirus stay-at-home orders?
If not — great! But if you had gotten comfy working in your pajamas, having a full refrigerator at your fingertips and doing double duty folding clothes while on a conference call, we have a few tips to ease the transition back into the office.
Take it slow
Do you have to go back to the office full-time? Talk to your supervisor about working from home a day or two a week, at least in the beginning. The idea might be welcome as social distancing is still encouraged. And if you and your employer realize productivity isn't hampered by working from home, perhaps the compromise can become permanent.
Bring home to the office
You probably already have photos of loved ones at your office; how about making it a little homey, as well? Bring in a houseplant to warm up the atmosphere. A desk lamp is a nice touch, as are favorite knickknacks. Have an office blanket and if you're at the desk for a while, switch out heels and stiff dress shoes for fuzzy socks or slippers. Do you have enough space to have a throw rug? Can you switch out guest chairs from the office standard to something more personable? And if you've become accustomed to having a feast of food readily available, stock a snack drawer.
Stick to your routine
If you fell into a welcome routine working at home — say a cup of coffee or tea while perusing the morning's emails and organizing the day before digging into work — try to continue it as much as possible. Did you start taking afternoon walks? You still can, at least a short walk. If you dedicated an hour or two in the afternoons to serious, don't-disturb-me work, let your colleagues know in a friendly way that you'd prefer no drop-ins during that time.
Re-evaluate your time management system
Were you more productive at home than in the office? Take a deep dive into where your time goes while you're in the office. How much time do you spend chatting with co-workers? Responding to emails? On the phone? Keep a detailed log of your day for a week to see if there are inefficiencies that can be corrected.
Delegate household chores
Many working from home find it easy to unload the dishwasher while lunch is heating up, putting on a load of laundry in between projects or taking out the trash when you need to get up from the desk and move. And it's sort of nice not to have to do all of these things when work is done for the day. Don't go back to a list of household chores welcoming you home from work. Have everyone pitch in by delegating chores among family members.
Enjoy the energy and synergy
One of the biggest drawbacks about working at home is working alone. There's an energy that comes from working with others and a synergy that leads to creative problem solving as we see what others are doing and talk through ideas. Take satisfaction in being with your work colleagues, seeing their friendly faces and enjoying their company.
And remember, there are always noise-cancelling headphones.