Achieving Your Best Look During a Pandemic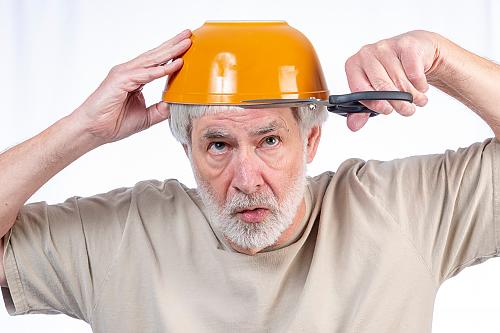 Achieving Your Best Look During a Pandemic
Stay-at-home orders in Texas have been lifted and some businesses allowed to re-open — yay!
But not nail and hair salons — we still have nearly three more weeks to go.
Are you ready to be seen? If the very first place you were going to go when you could get out of the house was the salon, we have a few tips to help you get through the next few weeks without having to wear a hat and gloves all day.
It Doesn't Have To Be a Bad Hair Day
If you regularly color your hair, you've probably already made friends with the hair color aisle in your local H-E-B or you had the forethought to ask your stylist to prep an at-home color kit you could use. (Bravo to those who did!) Remember that you don't have to completely color your hair — you can purchase a root touch-up kit that will allow you to preserve your highlights, although they may be a little grown out. It's probably best to not attempt at-home highlighting — do it wrong and you really will be wearing a hat all the time. If you're unsure of what color to get, give your stylist a call — they'd probably love to hear from you. You can preserve the color by using a dry shampoo so you aren't washing your hair as often.
If your hair is getting a bit long, try some fun hair accessories such as quirky ponytail holders or headbands. For the men, trim very loose edges and ends with nail scissors, sewing scissors or other lightweight, thin-edged scissors. Kitchen scissors belong in the kitchen drawer. Shave the back of your neck below your hairline so you look better trimmed.
Don't Look At My Nails
You were pretty sure you could push your nails until stay-at-home orders were lifted April 30, but no way will they make it another two to three weeks — especially if you're going back to the office. Foil, acetone, a scraping tool and patience are what you'll need to remove gel and dip powder nail polishes and then you'll be ready for an at-home manicure.
Glamour offers 10 tips that will have your nails looking near salon quality:
Clean your nails with polish remover
Clip, file and buff
Push back cuticles
Exfoliate your hands
Moisturize your hands and cuticles
Apply a base coat
Apply your first coat of color
Apply your second coat of color
Finish with a topcoat
Clean up rough edges and let nails dry
Don't give yourself too much heartache over how your hair and/or nails look — remember, no one else has been able to go to the salon, either. In no time, you'll be laughing about this with a friend while sitting in a massage chair getting a mani and pedi.