Get Out of The House Responsibly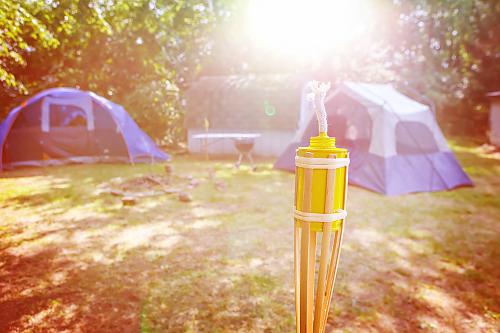 Get Out of the House Responsibly
Suffering stay-at-home fatigue? We understand. But while it might be enticing to get back out and attempt to resume a normal lifestyle, we still have to maintain social distancing guidelines — normal isn't here yet.
But that doesn't mean only binge-watching is in your future. Here are a few fun things that will get you out of the house while still practicing social distancing.
Walk, bike or just enjoy the beautiful landscaping. Note that the dog park and Barbara Fish Daniel Nature Play Area are closed.
The railroad and pedal boats are closed, but you can still enjoy picnicking in Hermann Park and strolling the lush McGovern Centennial Gardens.
Armand Bayou Nature Center in Pasadena
Walk the boardwalk and hike over five miles of well-maintained trails in Armand Bayou Nature Center opening May 15.
See how many alligators you can spy at Brazos Bend State Park. Take a short or long hike or simply picnic in the fresh air. You'll need to make reservations first, however.
Explore Another Neighborhood
Leave the familiarity of your own neighborhood and go explore another. Find a safe place to park and walk the streets noticing the interesting architecture and landscaping that breathes life into this area of Houston.
Go to the Movies
Pack the family into the car and head to a drive-in movie. There are two in Houston — The Showboat Drive-in Theater in Hockley just a few minutes west of Tomball and the newly opened The Drive-in at Sawyer Yards in Houston.
Hold a Block Dinner Party
Have dinner al fresco at the end of the driveway with your neighbors all while enjoying camaraderie while staying socially distant. Turn it into a wine or beer tasting by having each family buy the same beverage and then share your thoughts on its taste.
Camp in the Backyard
We can't quite yet go camping at a state park, but there's nothing wrong with pitching a tent in the backyard and roasting marshmallows over the firepit. Gather round the fire, tell a few ghost stories and watch the night sky. For a more authentic experience, ban the kitchen and cook the evening's meal on the grill or camp stove.
Have a Date Night
Romance doesn't have to be distant in your relationship. Make Friday night interesting by planning a date night. From painting to taking a virtual dance class to creating an in-home pub crawl, KPRC Channel 2 has nine fun suggestions.