Johnson Development Sees 6 Communities on Top-Selling List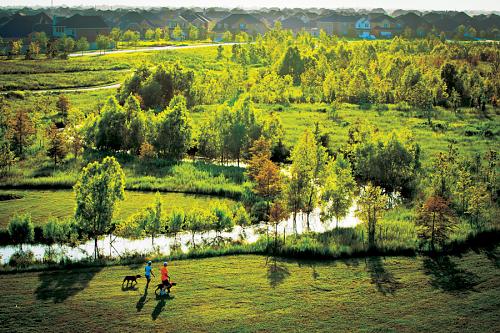 After having five communities listed among the nation's top-selling master-planned communities at the beginning of the year, Johnson Development has topped that number, with six best-selling communities, according to a recently released report by report by Robert Charles Lesser & Co. (RCLCO).
The developer has had more communities ranked among the nation's best-selling over the past decade than any other developer in the nation, with more communities ranked among the 50 top-selling every year since 2014.
"Overall, our sales have been strong this year, even with the unusual year we've had," said Larry Johnson, Chairman and Chief Executive Officer of Johnson Development, a company he founded in 1975. "There has been a surge of people seeking communities close to nature and new homes better suited for their families. Great interest rates continue to be a driver for new home sales."
Johnson Development's top-ranked community is Sienna in Missouri City, which ranked No. 23 with 298 sales during the first half of 2020 — a 6 percent increase. Harmony in Spring tied for No. 37 with 235 sales while Cross Creek Ranch in Fulshear reported 230 sales to tie for No. 39 on the list. Viridian in Arlington saw a 37 percent increase in sales, placing at No. 41 with 229 sales. Harvest Green's 20 percent increase in sales to 225 earned the Richmond community a No. 43 ranking. Trinity Falls — located in McKinney — made its first appearance among the 50 top-selling master-planned communities, landing at No. 48 with 191 sales — a 65 percent increase from a year ago.
Compared with mid-year 2019, RCLCO reports sales in communities are up 16 percent this year, despite economic impacts of the COVID-19 pandemic.
Now in its 45th year of development, Johnson Development has 17 active communities — 13 in the Houston area, two in Dallas-Fort Worth, one in the Austin area and one in Atlanta. These communities are located on 47,500 acres and have entitlements to build more than 80,000 residential units and 16.7 million square feet of commercial and retail space.