August Was Hot — And Not Just the Temperature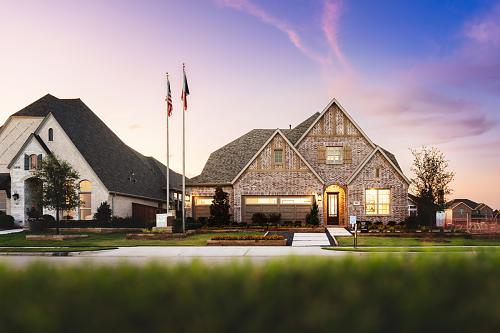 Not only did the number of homes sold in the Houston area during this past August top the previous year — it was the strongest August for home sales in Houston ever.
Johnson Development also saw a tremendous increase in year-over-year sales during August, with sales climbing 53 percent from August 2019.
Builders in Johnson Development communities sold 540 new homes during August alone and total home sales stand at more than 3,500. Interest rates near historic lows are certainly a driving factor for the increase, but so is a desire to have more than a new home. People are looking for a certain lifestyle and the shutdown earlier this year taught people that you have to love where you live.
Johnson Development communities offer residents ample recreational opportunities — even if you have to stay socially distant. More than 9,000 acres are devoted to open space in Johnson Development communities, offering residents a multitude of parks, trails, lakes, recreation complexes and more. Cross Creek Ranch in Fulshear boasts more than 45 miles of trails; Sienna in Missouri City has 100+ acres of parks. Trinity Falls in McKinney and Grand Central Park in Conroe both offer heavily wooded trails that would rival what you might find in a state park.
And when summer rolls around, residents of Johnson Development communities cool off at more than 30 pools and water parks. Communities such as Viridian — which offers six pools — can accommodate a large number of families, even during limited-capacity mandates. And while during normal years, resident events number nearly 250, Johnson's Directors of Fun have still been keeping residents engaged this year with virtual and socially distanced events.
Because we know that life is meant to be fulfilling, and we've tried to give our residents the backdrop to live life to the fullest.