A Peek Into the 2021 Housing Market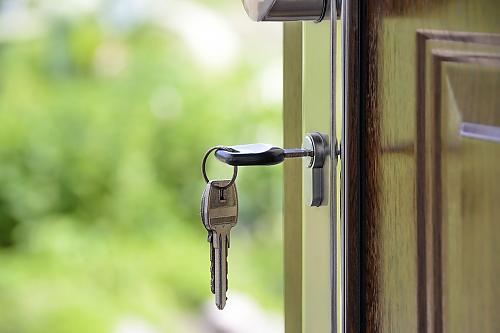 Nationally, home sales were great in 2020.
John Burns Real Estate Consulting reports home sales in master-planned communities increased 31 percent last year over 2019. Several Johnson Development communities saw even greater gains — Harvest Green, ranked No. 41 on John Burns' report of the 50 top-selling master-planned communities reported a 35 percent increase in new-home sales. Sienna, which ranked No. 16 with 773 sales, saw a 50 percent increase. Cross Creek Ranch saw a more modest increase — 5 percent — but last year's 510 sales were enough to put the community at No. 36 on the John Burns ranking.
Analysts say this robust sales pace will continue — especially with interest rates still historically low. Millennials will remain a vital target market, with many buying their first homes and older millennials looking to purchase their second homes. And those who can't buy yet will be flocking to the single-family home rental market — something builders are starting to offer in master-planned communities. Whether renting or buying, however, people are going to want a little something different from what they have in years past.
So Long, City
During 2020, people found their commutes measured in steps rather than miles as many people worked from home. And thanks to the wonders of modern technology, working from home for many was easy. And for many, the trend is expected to continue — at least partially. That means commuting is less of a concern for home buyers, who are drifting away from the city center to find more home at a better price.
Sorta Open Floor Plans
Open floor plans aren't going away, but the concept is likely to shift to a layout that makes it easier to have designated areas. Structurally, half-walls might be able to define an individual area or interior decorators could use screens or other furniture to divide space to create a Zoom-ready space that wouldn't feature children running in the background.
A Home Office — or Two
Most new homes already have a study that could be closed off from the rest of the home. What many don't have — yet — are spaces for two home offices. While you might not find side-by-side studies with French doors, you will likely see builders touting flex space more this year. The room could be a second office, an exercise studio or a children's homework center. Expect interior design in model homes to reflect the possibilities.
Better Backyards
The pandemic brought us outdoors, and we liked it! Outdoor kitchens and expanded covered patios will remain popular as people look to relax and entertain outdoors. Houzz is reporting that pergolas have gained in popularity as people want to extend the shade. Swimming pools also have gained in popularity, with some members of the Pool & Hot Tub Alliance reporting last year that they had contracts booked into early 2022.
Love Where You Live
The lockdowns of 2020 taught us that we better love where we live. Not just our home, but where our home is located. More and more people are looking for a community with natural amenities — more parks and playgrounds; longer trails for walking, biking and jogging; and lakes to fish and kayak upon. The appeal of master-planned communities will stay strong, according to John Burns Real Estate Consulting, because "many want to ensure access to outdoor areas that are more controlled than public spaces outside of their communities."