Amenities — We Have Them (Lots of Them!)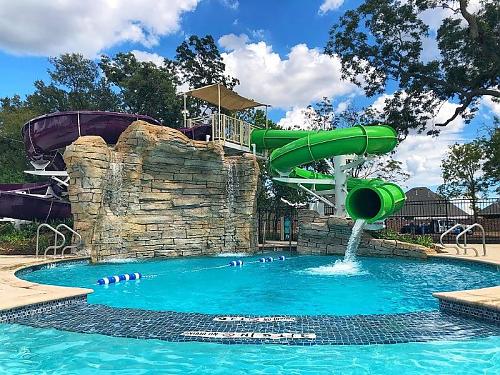 Where you live is important, but these days, it's all about how you live.
That's something Johnson Development has known for years — decades, even.
Throughout our 46-year history, we've perfected how to create communities that celebrate life. From gorgeous homes that serve as the backdrop for your own family's special and everyday moments to making space in our master plan for schools, churches and other places where you connect with your neighbors, a Johnson Development community is where you can live life to the fullest.
But perhaps what we are best known for are our amazing amenities. Why have only a pool when you can build a water park? Why just have a soccer field when you can also have a disc golf course? And our clubhouses? They rival what you might see at the local country club.
If you want to get an idea of what life in a Johnson Development community is like, visit our Amenities Gallery. There, you can see photos of our parks, fitness centers, water parks, event lawns, lakes and so much more. Interested in a particular community? Just sort by community. It's a wonderful way to both see the types of amenities offered in a Johnson community and see which community has that one amenity that is most important to you, whether it be tennis courts, a fitness center, dog park or authentic nature trails.
Find one that checks all the boxes? Come on out this April and May during the Best of the 'Burbs home tour. Visit our model homes to learn more details about the community. While there, make sure to register for a scratch-off ticket that might be worth a $100,000 (one ticket per family per model home, please).
Soon, you'll go from imagining life in a Johnson Development community to living your best life in one of our communities.