Come Take a Virtual Tour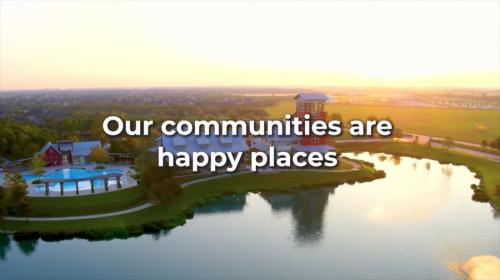 Thinking about possibly making a move to a Johnson Development community? We have a place where you can immerse yourself in the exciting lifestyle these communities offer — our Video Gallery.
This extensive gallery showcases dozens of virtual community tours that will take you on a visual journey of the many features that make our communities special. Tour model homes, see our amenities and even hear from a Director of Fun about how she keeps residents engaged every day.
You'll also hear from actual residents who will tell you about how they came to their community and what they like best. Tour all of our communities or just those you are most interested in — it's your choice.
You'll see more than just Houston-area communities — we're also showcasing communities in the Atlanta, Austin and Dallas-Fort Worth areas.
Of course, the best way to experience what one of our communities is like is to visit in person and there's no better time to do it than during the Best of the 'Burbs home tour going on during April and May. We have more than 120 models open in 13 Houston-area communities. Hours are 10 a.m. to 6 p.m. Mondays through Saturdays and noon to 6 p.m. Sundays. Admission is free. While there, register to receive a scratch-off ticket for the chance to win $100,000 (one registration per model per family each day).