Home Design Inspo at Your Fingertips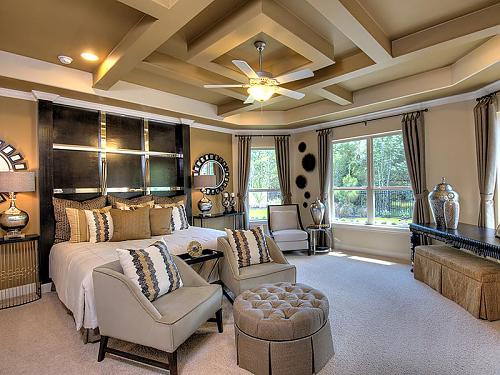 You can comb through magazines looking for design inspiration, hoping that maybe one article is about that farmhouse style you so adore.
But why?
Model homes are home-design magazines brought to life, and there are plenty of people who just stop by for ideas on how they can beautify their own homes. And — bonus — during the Best of the 'Burbs home tour, not only can you visit more than 120 model homes open every day throughout the Houston region, but you can also register to receive a scratch-off ticket for the chance to win $100,000 (one registration per model per family each day).
If you can't get to all of those models — there are a lot! — you can also do a little online browsing. But unlike some home design websites that will give you 314,217 photos of an island kitchen that may or may not match the filter you choose, we have a website that's easy to search and full of beautiful photos that are sure to inspire.
Our Design Gallery, found on the Best of the 'Burbs website, allows you to sort by room — 13 choices — and by trend — 14 options. So, if you're thinking about redoing a child's bedroom and creating an outdoor oasis, we have some ideas. And if you're looking for examples of tone-on-tone color treatments or what to do with the wall behind a freestanding tub, our design gallery has plenty of examples. (Helpful hint: make sure to set Filter by Room to "all" when searching by trend and vice versa.)
If you really want to get out and see a favorite design — because while pictures might be worth a thousand words, sometimes nothing beats seeing the real thing — you can even sort by community so you can go to the Johnson Development community closest to you.
On any photo, just click to see a larger version along with the community and model home address. You can even get directions and see available homes in that community.
We hope to see you in a Johnson Development community soon, but especially during the Best of the 'Burbs home tour this April and May.