Taking Care of Employees and the Community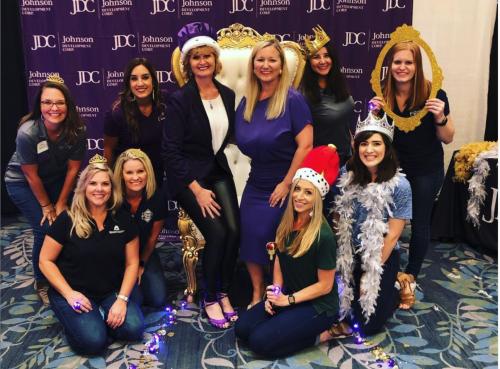 You have some companies who make it a priority to do good for their community. Others who prioritize doing good for their employees.
A few — like Johnson Development — do both.
In fact, Johnson Development was recognized in early 2021 for its outstanding employee program, being named an Elite winner in the 2020 Best and Brightest Companies to Work For initiative. It's an honor only a few in the nation achieve. In addition to generous employee benefits, Johnson Development focuses on health and wellness, encouraging employees to participate in a 12-week walking program designed for all fitness levels. Work environments are kept happy, with frequent and spontaneous celebrations and employees given free rein on how to decorate their work areas. Plus, employees are given $100 each to donate to the charity of their choice.
The employee donations aren't the only way Johnson Development supports their communities. The company has given to many local charities, schools and other organizations, some of which can be seen here. Last year was a hard year for fundraising, which is why Johnson Development marketing teams staged campaigns that emphasized giving, donating thousands of dollars for home sales, and opened up their amenities to stage food drives and more. Blood drives became regular occurrences in Johnson communities last year, as we tried to increased demand for blood. And as a thank you to our healthcare heroes, Johnson Development delivered hundreds of meals to staff at Houston-area hospitals last year.
Johnson Development's heart is easy to see, both in their actions and in their communities. That's just one reason why Johnson Development has more top-selling communities than any other developer in Texas.