Johnson Development Lands 4 Communities on National Mid-Year Ranking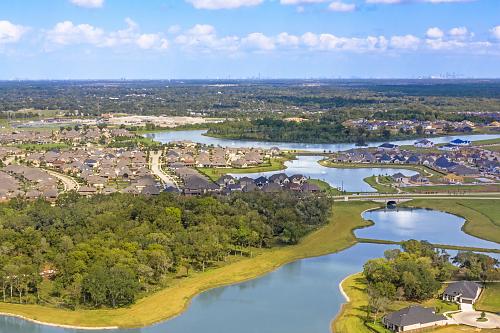 Four Johnson Development master-planned communities have earned a spot among the nation's 50 top-selling master-planned communities, according to a new mid-year report by Robert Charles Lesser & Co. (RCLCO).
All four are reporting double-digit gains.
Sales have climbed 15 percent in Sienna since the middle of 2020 with builders selling 344 new homes during the first six months of this year. Sienna is ranked No. 26 on the recent tally.
Builders in Cross Creek Ranch, ranked No. 42, sold 282 homes through the first half of this year. That's a 23 percent increase for the Fulshear community. Viridian in Arlington lands at No. 48 with 266 new home sales — a 16 percent increase.
Woodforest in Montgomery had the strongest gains among the ranked Johnson communities with 43 percent more home sales during the first six months of 2021 than last year. The 265 new homes sold this year placed Woodforest at No. 49 on the national list.
"We saw a surge in home sales last year that continued into this year as people sought communities with a natural landscape, abundant amenities and great schools," said Larry Johnson, Chairman and Chief Executive Officer of Johnson Development, a company he founded in 1975. "And we've been able to keep up with the pace of development so our builders have enough homesites to meet demand."
Johnson Development has more Texas communities ranked than any other developer on the list; RCLCO shows 30 percent of the 50 communities on the list are located in Texas. According to the report, home sales among the 50 developments exceeded expectations and have set a pace for a potential 12 percent increase in home sales for 2021 compared with last year.
Now in its 46th year of development, Johnson Development has 19 active communities — 15 in the Houston area, two in Dallas-Fort Worth, one in the Austin area and one in Atlanta. These communities are located on 47,500 acres and have entitlements to build more than 80,000 residential units and 16.7 million square feet of commercial and retail space. Johnson Development has preserved or planted nearly 2 million trees within its developments.