Another Example of Master-Planning At Its Finest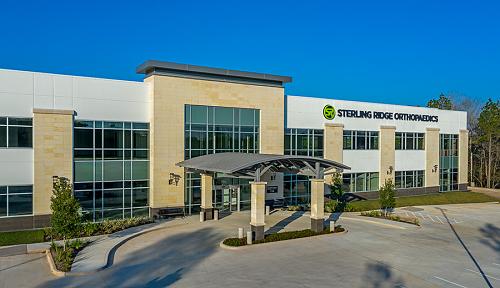 It seems like every other week, there's a new business opening in our Montgomery County community of Woodforest.
The most recent opening is one that people who like to decorate with fresh florals will certainly appreciate — Fleur Florist. The shop opened up in November in Pine Market, a 40-acre commercial district that is anchored by the Harvest Market "grocerant" and is quickly filling with restaurants, shops and services. Designed to be a village center for Woodforest, Pine Market will have a large village green that can host events such as farmers markets, art festivals and other events that will be a draw for the entire region.
It's the vision of 3,000-acre Woodforest and other large Johnson communities to create commercial space that not only benefits residents, but also the surrounding community. The businesses being brought into Woodforest put much-needed services close at hand — dental care, veterinary services, medical offices, etc. You no longer have to drive several miles to go to the bank, drop off dry cleaning, get your hair cut or pick up medicine. You can pick up food to bring home or dine out at a number of locations — with more restaurants opening soon. Preschools, fitness classes and a coffee shop also are minutes from residents' homes — with many residents opting to drive a golf cart to their destination. These places also are popular with those who live in nearby neighborhoods.
And there's more on the way. Realty 1 has started construction of the third phase of Pine Market — a 7-acre site that will offer a total of 71,838 square feet spread across four buildings. In addition to retail, two of the buildings also will have urban-style apartments, allowing people to live within walking distance to the grocery store, shops and bistros. Anchoring the buildings will be a park.
And it's not just having those conveniences so close that's important — Woodforest's commercial district is also becoming a work center for hundreds of people. Ninety acres in total, the commercial district at the crossroads of Woodforest Parkway North and Fish Creek Thoroughfare is where scores of people — many of whom live in Woodforest — go to work each day.
What is happening in Woodforest is a fine example of how Johnson's thoughtfully planned communities do not just provide a place to rest your head, but rather a hometown where you can raise a family, enjoy your free time and even work. With this guiding vision, it's easy to see why we say Johnson creates communities that celebrate life.