JDC Communities Making A Difference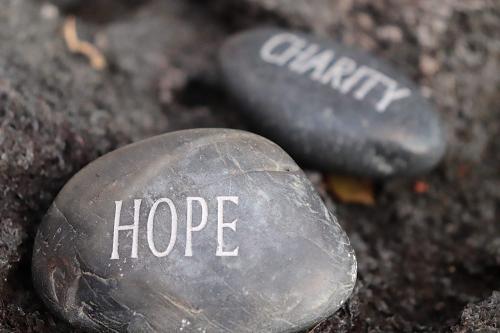 "Life's persistent and most urgent question is, 'What are you doing for others?'" – Martin Luther King, Jr.
That is a question that guides not only the development of Johnson communities but how we interact with the greater community. Each year, we and our employees donate money and time to make the communities around us a better place. In fact, over the past four years, our donations number into the hundreds, totaling more than $650,000. Johnson Development employees have served in leadership positions within charity organizations; served meals; created social clubs aimed at bettering mental health; and collected toys, coats, school supplies, pet items and more for those in need.
Here's a look at some of our communities' charitable endeavors for 2021:
Bryson
Following a summer-long campaign, Bryson in Leander donated $10,000 to HomeAid Austin and Hill Country Community Ministries. The money — raised during the Building Hope Project — was split between the two charities. Earlier in the year, Chesmar Homes finished construction of a Home Builders Association of Greater Austin Benefit Home in Bryson on a homesite donated by Johnson Development. The sale of the home raised $300,000, with $100,000 going both to the Leukemia & Lymphoma Society and HomeAid Austin.
Cross Creek Ranch
Cross Creek Ranch in Fulshear ended the year with a Give Back, Build Hope campaign that gave money for each home sold in November and December to Family Hope, Rainbow Room, Texana Center, Abigail's Place, Brookwood Community and Fort Bend PAWS — all local Fort Bend charities. The community also collected donations for each of the charities during the two-month campaign.
Grand Central Park
Grand Central Park again hosted its Furever Homes event, sponsoring pet adoptions and raising $1,600 for Operation Pets Alive. The Conroe community also was the site of the CASA Superhero Run, benefiting Court Appointed Special Advocates of Montgomery County.
The Grant
Grand Central Park and Woodforest in Montgomery County both sponsored The Grant program, which invites Realtors to nominate a charity for either a donation or volunteer hours by our team. Among this year's beneficiaries were The Neighborbridge and Sunny Creek Ranch, each receiving a $1,000 donation.
Harvest Green
For a fourth year, Harvest Green in Richmond hosted and sponsored the OutRun Hunger 5k Family Walk and Run, benefiting the East Fort Bend Human Needs Ministry. This year, the race raised $19,000. In all, OutRun Hunger has raised approximately $67,500.
Sienna
In addition to collecting canned goods for Second Mile Mission during the annual Gingerbread Market, Sienna in Missouri City raised $5,000 for A Shelter for Cancer Families by donating a portion of ticket sales from the Sienna Art Festival.
Trinity Falls
Robust home sales in our McKinney community of Trinity Falls during 2021 led to $30,500 being donated to four Dallas-Fort Worth charities — the Boys & Girls Clubs of Collin County, Operation Kindness, The Samaritan Inn and Children's Health. The Project Community campaign extended from Feb. 1 through June 30.
Viridian
Viridian in Arlington has long supported Arlington charities, and this year, donated $25,000 to Mission Arlington for its wrestling program. The program is devoted to engaging youth in a way that empowers them to realize their full potential.
Woodforest
For its Giving Tree campaign, Woodforest selected seven Montgomery County charities, collecting a variety of donated goods and then giving a cash donation of $100 for each box full of donations. The charities included Journey Home, Meals on Wheels Montgomery County, Montgomery County Women's Shelter, Operations Pets Alive, Patriots of Texas, Toys for Tots and Wrapped in Warmth. Numerous boxes were filled and $2,500 in total cash donations given.
Johnson Development Corp.
In addition to our community programs, Johnson Development and its corporate team also support numerous charities. Among our donations this year was one to the Arbor Day Foundation, which resulted in 5,000 trees being planted in the Econfina Watershed in Florida to help protect Florida's critical water resources. According to the foundation, those longleaf pines are sequestering 6,672 metric tons of carbon, which is the equivalent of taking 1,451 cars off the road for a year.