The Time to Buy is Now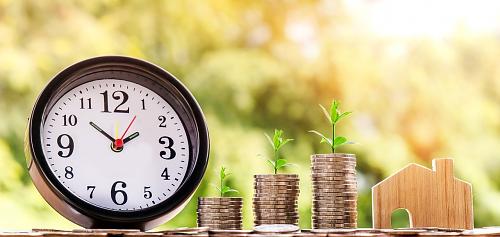 Mortgage rates are rising — does that mean prospective home buyers should sit on the sidelines waiting for rates to go back down?
No, says real estate guru and "Shark Tank" panelist Barbara Corcoran. In fact, her advice is just the opposite — "There's nothing to be gained by waiting whatsoever," she told Yahoo Finance.
According to the article, the 30-year mortgage rate averaged 4.16 percent over a seven-day stretch ending March 17. It's the first time the mortgage rate was above 4 percent since May 2019. The Houston Chronicle reports the average interest rate during the week of March 21 rose to 4.42 percent. At the end of 2021, the average 30-year rate was 3.11.
The rise in the mortgage rate was prompted by the Federal Reserve raising interest rates this month for the first time since 2018. The increase of the benchmark interest rate does not directly correlate with mortgage rates, but it does create an economic environment likely to spur mortgage rate increases. The Federal Reserve has indicated it would raise interest rates another six times this year, hence Corcoran's advice to move quickly.
She also says owning a home is a smart move.
"I think the return on investment is phenomenal and has been in so many markets in so many cities throughout the U.S.," she told Yahoo Finance. "It's probably the best market I've ever seen in my life. I've never seen it more tantalizing and with more promise."
And even though interest rates are creeping up, they are still fairly low, relatively speaking. During some months in 2018, the average 30-year rate approached 5 percent and the annual average was 4.54, according to Freddie Mac. In 2009, the annual average was 5.04. In the 1990s, the annual average rate for a 30-year fixed loan fluctuated between 6.94 and 10.13 percent. The highest monthly mortgage rate recorded by Freddie Mac was 18.45 percent in October 1981. That year also marks the highest annual average, at 16.63 percent.
Homes are available in Johnson Development communities in Houston, Dallas-Fort Worth, Austin and Atlanta. Prospective buyers can also speak with builder sales representatives to learn of any incentives that might lower closing costs or provide an allowance to be used at builder design centers.