Six Schools Underway in Johnson Communities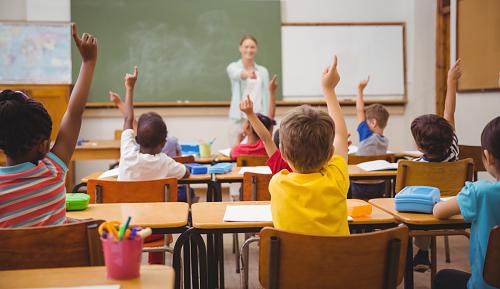 School-age children are probably thinking summer fun right now, but there are plenty of people focused on upcoming school years — particularly those in several Johnson communities!
Over the next two years, six schools are slated to open in Johnson communities across the state, adding to the more than 20 schools already open in our communities. With the schools nestled within neighborhoods, children can walk and bike to school and parents are easily able to attend school functions without a long drive.
Two schools are slated to open this August, each offering the first on-site school for community residents. They are Leander ISD's North Elementary in Bryson and Maxine Phelan Elementary in Veranda, located in Richmond.
The remaining schools are under construction and slated to open in fall 2023. Bernard Clifton Terrell Jr. Elementary — part of the Lamar Consolidated Independent School District (LCISD) — is located in Candela in Richmond. Another new LCISD school — Viola Randle Elementary — is underway in Jordan Ranch in Fulshear. Trinity Falls in McKinney also will open its first onsite school in 2023, a new elementary that is part of the McKinney Independent School District.
Fort Bend Independent School District is opening two schools in Johnson communities next year. Sonal S. Bhuchar Elementary School will be Riverstone's second on-site school when it opens. Ferguson Elementary — named after Sienna resident Alyssa Ferguson who passed away of a brain tumor in 2017 — will be Sienna's fifth on-site elementary school. Two other middle schools and one high school are also open within the community. And although not located within Sienna, Almeta Crawford High School will open near Sienna's FM 521 entrance next fall.
Land has also been set aside in our newest community — Cross Creek West — for a new LCISD elementary.
We know that schools are an important consideration for parents when it comes to choosing where to buy a home. That's why most of our community master plans include space for one or more on-site schools and many of our communities are home to preschools. Download our brochure to see how many schools you find now or will be able to find at a later date in each Johnson community.