JDC Wins Developer of Year Grand Award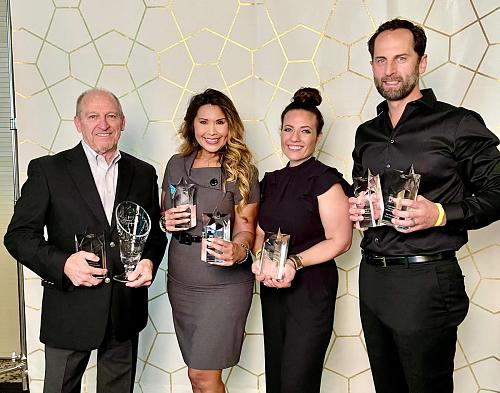 Texas is filled with amazing master-planned communities by trusted, responsible developers. That's why we are especially honored to be named Developer of the Year during the Texas Association of Builders' (TAB) annual Star Awards.
This is the second time in three years that we have been named Developer of the Year by TAB. Johnson Development also won the Grand Award for Developer of the Year at the Texas Association of Builders' Star Awards in 2020.
This was one of seven trophies we took home at the Star Awards ceremony. We also won two best community awards, with Bryson in Leander winning Best Overall Community Under 600 Acres and Grand Central Park in Conroe winning Best Overall Community Over 600 Acres.
This is the second time 530-acre Bryson has won a best community award this year. The community recently was named Master-Planned Community of the Year under 600 Acres at the recent Home Builders Association of Greater Austin's MAX Awards. Bryson also won both titles in 2020.
This is a first-time win Community of the Year win for Grand Central Park, a 2,046-acre community that boasts a large forested expanse and a growing commercial corridor along Interstate 45. The community also won several marketing trophies at the Star Awards, including Best Print Ad, Best Promotional Video, Best Digital Marketing Campaign and Best Direct Mail Piece.
We don't do what we do for the awards — although it's nice to be recognized for our exemplary work. We do it for people looking for special places to call home.
Visit one of our communities in Houston, Dallas or Austin to see for yourself why we're the best in Texas.