Johnson Communities Will Soon See 1,600+ More Homesites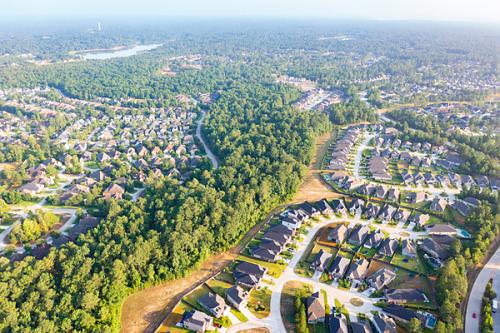 Home buyers wanting to make the move to a Johnson community will soon have plenty more options.
We are releasing more than 1,600 homesites to builders in six communities this fall. Lot sizes are wide-ranging to accommodate a variety of buyer needs.
The biggest release of lots will be in Jordan Ranch, which was named to a list of the nation's 50 top-selling communities for the first time this summer. More than 500 homesites will be delivered to eight builders: Beazer Homes, Chesmar Homes, David Weekley Homes, Highland Homes, J. Patrick Homes, Lennar, Perry Homes and Westin Homes. The lots range in size from 70-foot to 40-foot; more than half are 50-foot or smaller. Among the properties are those that will accommodate townhomes.
Perhaps one of the most anticipated release of homesites will be in Harvest Green, with 452 homesites going to builders through November in a new section of the community. Builders include Coventry Homes, D.R. Horton, David Weekley Homes, Highland Homes, Lennar, Newmark Homes, Perry Homes, Tri Pointe Homes and Westin Homes. Inquiries about when new homes might be available in the farm-centric community have been frequent since the 630-acre addition was announced.
The addition's first phase will have homesites ranging from 45- to 75-foot properties. This extension of Harvest Green also will offer additional community amenities, with parks, trails, green space and a pool planned.
Builders Chesmar Homes, Newmark Homes, Perry Homes and Toll Brothers are slated to receive 145 45- and 50-foot lots in Sienna by the end of October. More than 80 larger properties — 65-foot and 70-foot — will go to David Weekley Homes, Shea Homes, Toll Brothers and Tri Pointe Homes by year's end. Currently ranked at No. 36, the Missouri City community has been listed among the nation's 50 best-selling master-planned communities for the past seven years.
Just more than 200 homesites are going to builders in Woodforest, with most planned to be ready in November. The release will include the last 55-foot homesites in the Montgomery County community, as well as Woodforest's final townhomes and alley-loaded homesites. Builders have been selling new homes in Woodforest — still ranked among the nation's top-selling master-planned communities — since 2009.
Grand Central Park — located nearby in Conroe — will see 102 homesites go to builders David Weekley Homes, Drees Custom Homes, Gehan Homes, Highland Homes and Westin Homes this month. The lots — with sizes ranging from 55-foot to 65-foot — will be in the newest section of Grand Central Park, South Village, located near the 12-acre Deer Lake. The park at Deer Lake already boasts a fishing pier and pavilion with further enhancements coming in 2023. Earlier this year, Grand Central Park was named "Best Overall Community Over 600 Acres" in the Texas Association of Builders Star Awards.
Coventry Homes and Highland Homes will receive 86 50-foot homesites before the end of the year in Edgewater, located in the Bay Area community of Webster. Many of the homesites will have views of Clear Creek that runs through the community. A dog park recently opened in Edgewater and a lakeside dock and a pollinator garden are planned.